David Bowie Dead At 69: Legendary Singer Dies 'Peacefully' After Battling Cancer For 18 Months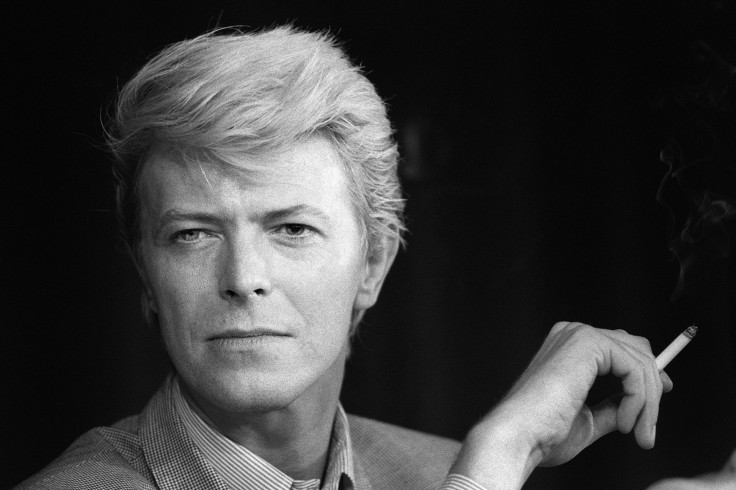 Legendary singer David Bowie died Sunday evening at 69 after battling cancer for 18 months, according to a statement on his website. Bowie's death comes just two days after he released his latest album, "Blackstar," on his birthday Friday.
"David Bowie died peacefully today surrounded by his family after a courageous 18-month battle with cancer. While many of you will share in this loss, we ask that you respect the family's privacy during their time of grief," his spokesman said, in a statement.
Bowie's son, film director Duncan Jones, released a brief statement on Twitter to confirm his father's death.
Bowie, who shared his birthday with Elvis Presley, was born David Robert Jones in Brixton, London, Jan. 8, 1947. He began his career as a novelty musician before finding fame in 1969 with the hit "Space Oddity."
Bowie's first single to top the Billboard Hot 100 was "Fame" in 1975. Co-written by John Lennon, it was included in the Rock and Roll Hall of Fame's "500 Songs that Shaped Rock and Roll."
Bowie became well-known during the glam-rock era in the 1970s and 1980s, and even more popular for his androgynous alter ego named Ziggy Stardust. During a 1994 interview with the Rolling Stone magazine, Bowie recalled Stardust with great fondness.
"I never really felt like a rock singer or a rock star or whatever," Bowie said. "Now I realize that from '72 through to about '76, I was the ultimate rock star. I couldn't have been more rock star."
Bowie had been part of 10 bands — The Konrads, The Hooker Brothers, The King Bees, The Manish Boys, The Lower Third, The Buzz, The Riot Squad, The Hype, Tin Machine and Tao Jones Index. He reportedly sold around 140 million albums throughout his career.
He is survived by two children, Duncan and Alexandria "Lexi" Zahra Jones, and his wife, Iman, whom he married April 24, 1992. He was previously married to American model Mary Angela Barnett, known as Angie, from 1970 till their divorce in 1980.
British Prime Minister David Cameron took to his Twitter account to express his grief over Bowie's death.
Here are some more tweets remembering the artist who gave the world such hits as "Ziggy Stardust" and "Space Oddity."
© Copyright IBTimes 2023. All rights reserved.