David Bowie Most Memorable Quotes, Best Lyrics To Pay Tribute To Legendary Singer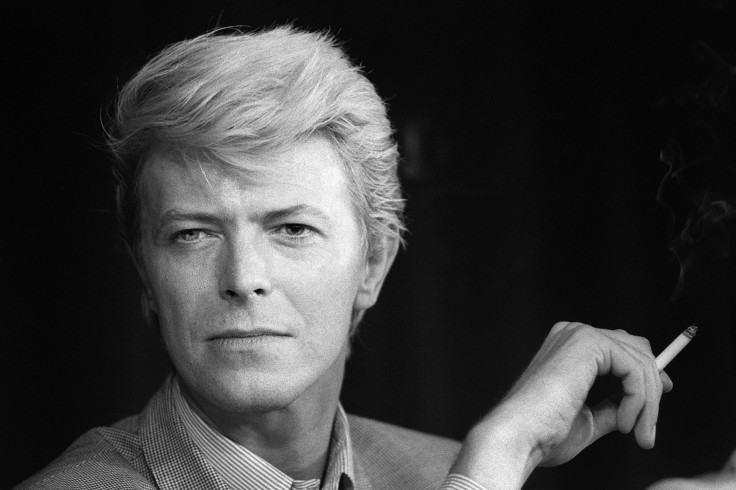 David Bowie died Sunday night after an 18-month-long battle with cancer. The legendary British singer was 69. Bowie was well-known for his chameleonlike ability to continuously reinvent himself as a performer. He created characters throughout his career, including his flamboyant and androgynous alter ego Ziggy Stardust. As the music world mourns the loss of a star, here are some of Bowie's most memorable quotes and best lyrics to pay tribute to the iconic singer.
Quotes
"I'm an instant star. Just add water and stir."
"I find only freedom in the realms of eccentricity."
"I don't know where I'm going from here, but I promise it won't be boring."
"I always had a repulsive need to be something more than human. I felt very puny as a human. I thought, "F--- that. I want to be a superhuman."
"As an adolescent, I was painfully shy, withdrawn. I didn't really have the nerve to sing my songs on stage, and nobody else was doing them. I decided to do them in disguise so that I didn't have to actually go through the humiliation of going on stage and being myself. I continued designing characters with their own complete personalities and environments. I put them into interviews with me! Rather than be me — which must be incredibly boring to anyone — I'd take Ziggy in, or Aladdin Sane or The Thin White Duke. It was a very strange thing to do."
"Fame itself … doesn't really afford you anything more than a good seat in a restaurant."
"I suppose for me as an artist it wasn't always just about expressing my work; I really wanted, more than anything else, to contribute in some way to the culture I was living in."
"There's a terror in knowing what the world is about."
"I've come to realizations that I have absolutely no idea what I'm doing half the time."
"I think Mick Jagger would be astounded and amazed if he realized that to many people he is not a sex symbol, but a mother image."
"Make the best of every moment. We're not evolving. We're not going anywhere."
"All my big mistakes are when I try to second-guess or please an audience. My work is always stronger when I get very selfish about it."
"I always had a repulsive need to be something more than human."
"I reinvented my image so many times that I'm in denial that I was originally an overweight Korean woman."
"I'm just an individual who doesn't feel that I need to have somebody qualify my work in any particular way. I'm working for me."
"You know, what I do is not terribly intellectual. I'm a pop singer, for Christ's sake."
"Fame can take interesting men and thrust mediocrity upon them."
"Don't you love the Oxford Dictionary? When I first read it, I thought it was a really really long poem about everything."
"I was virtually trying anything … And I think I have done just about everything that it's possible to do — except really dangerous things, like being an explorer. But anything that Western culture has to offer — I've put myself through it."
"Tomorrow belongs to those who can hear it coming."
"You can neither win nor lose if you don't run the race."
"The reason you don't want to make a commitment is not that you're such a freewheeling, adventurous person; it's because you're scared s---less that it will turn out like your mother and father."
"I'm afraid of Americans."
"You would think that a rock star being married to a supermodel would be one of the greatest things in the world. It is."
"I can ask for cigarettes in every language."
"I don't know how many times someone has come up to me and said, 'Hey, Lets dance!' I hate dancing. God, it's stupid."
"Talking about art is like dancing about architecture."
"Confront a corpse at least once. The absolute absence of life is the most disturbing and challenging confrontation you will ever have."
"The only real failure is trying to second-guess the taste of an audience. Nothing comes out of that except a kind of inward humiliation."
"As you get older, the questions come down to about two or three. How long? And what do I do with the time I've got left?"
"I'm always amazed that people take what I say seriously. I don't even take what I am seriously."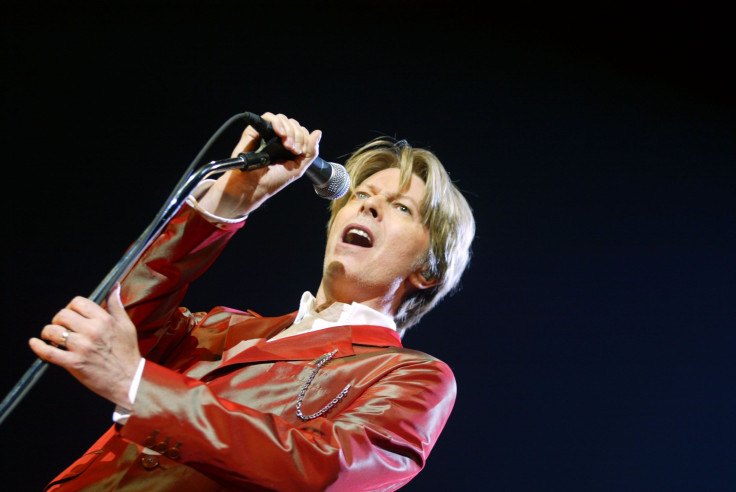 Lyrics
"Ground control to Major Tom / Commencing countdown, engines on / Check ignition and may God's love be with you" — "Space Oddity" (1969)
"For years and years I roamed, I gazed a gazeless stare" — "The Man Who Sold the World" (1970)
"Oh you pretty things / Don't you know you're driving your Mamas and Papas insane" — "Oh! You Pretty Things" (1971)
"Time takes a cigarette, puts it in your mouth" — "Rock 'n' Roll Suicide" (1972)
"My baby's in there someplace, love's rating in the sky" — "TVC15" (1976)
"Nothing will keep us together / We can beat them forever and ever / We can be heroes, just for one day" — "Heroes" (1977)
"This ain't rock 'n' roll; this is genocide" — "Diamond Dogs" (1979)
"She had a horror of rooms, she was tried, you can't hide beat / When I looked in her eyes, they were blue but nobody home" -- "Scary Monsters (And Super Creeps)" (1980)
"Let's dance / For fear your grace should fall / Let's dance / For fear tonight is all" — "Let's Dance" (1983)
"Oh I'll be free / Just like that bluebird / Oh I'll be free. Ain't that just like me" — "Lazarus" (2015)
© Copyright IBTimes 2023. All rights reserved.