David Letterman Announces He Will Retire In 2015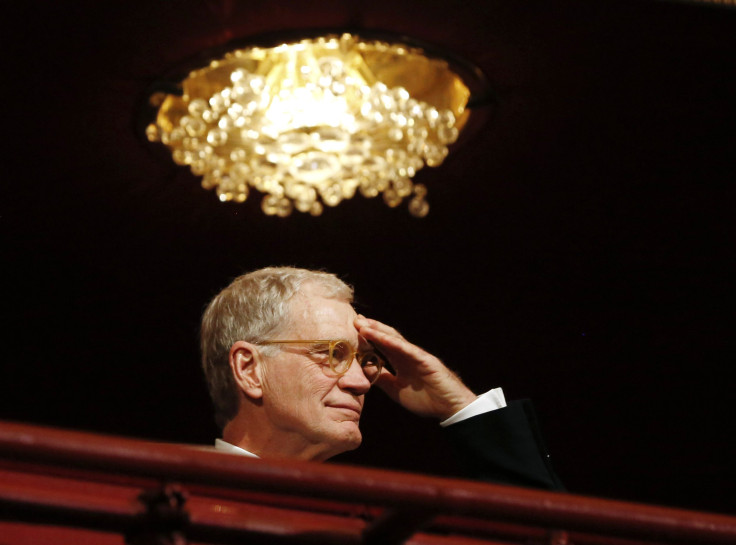 David Letterman reportedly announced his retirement from his long-running talk show, "Late Show with David Letterman," at Thursday's taping. The show will be aired Thursday night.
The 66-year-old host will leave the show when his contract expires in 2015. He's been the only host of the "Late Show," which was created specifically for him by CBS and launched in 1993.
He hosted "Late Night with David Letterman" on NBC from 1982 to 1993 before moving to CBS for the "Late Show." In 2013, he surpassed longtime late-night king Johnny Carson as the longest-serving late-night talk show host, with 31 years on the job.
Letterman extended his contract with CBS through 2015 last year amid rumors he was ready to retire. His longtime rival Jay Leno retired from "The Tonight Show" in February. He was replaced by Jimmy Fallon, although there's no indication of who will take over in Letterman's coveted spot.
He has personally won 14 awards, including five Primetime Emmys and was nominated for 59 others. "Late Show" has won nine Primetime Emmys and has been nominated for 89 separate awards.
Fellow late-night host Jimmy Kimmel of "Jimmy Kimmel Live" tweeted his admiration for Letterman earlier today:
The news comes from a number of inside sources. The first was Mike Mills, bassist for R.E.M., who is the musical guest for Thursday nights show tweeted:
He said the 300 or so audience members, all with phones, would have broke the news if he didn't.
According to Entertainment Weekly, Letterman explained to the crowd during Thursday night's taping:
"The man who owns this network, Leslie Moonves, he and I have had a relationship for years and years and years, and we have had this conversation in the past, and we agreed that we would work together on this circumstance and the timing of this circumstance. And I phoned him just before the program, and I said 'Leslie, it's been great, you've been great, and the network has been great, but I'm retiring,'" Letterman said.
"I just want to reiterate my thanks for the support from the network, all of the people who have worked here, all of the people in the theater, all the people on the staff, everybody at home, thank you very much. What this means now, is that Paul and I can be married. We don't have the timetable for this precisely down -- I think it will be at least a year or so, but sometime in the not too distant future, 2015 for the love of God, in fact, Paul and I will be wrapping things up."
© Copyright IBTimes 2022. All rights reserved.
FOLLOW MORE IBT NEWS ON THE BELOW CHANNELS