David Letterman's Last Show: Foo Fighters Will Be Host's Final Musical Guest On 'The Late Show' [VIDEO]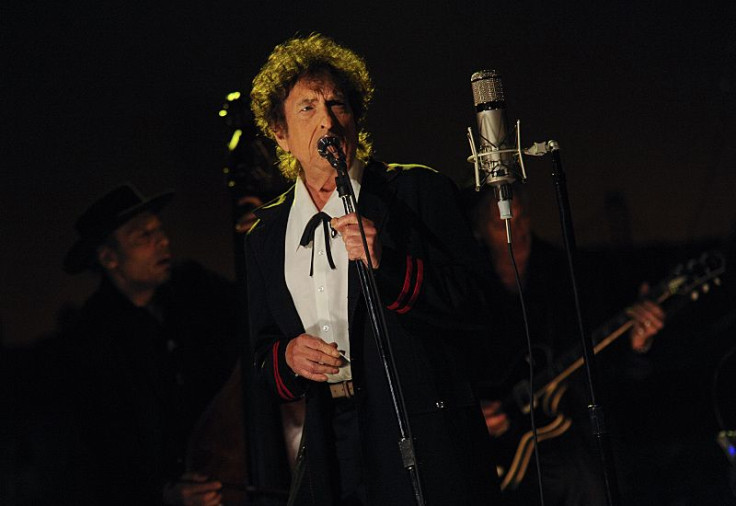 "The Late Show with David Letterman" has kept the details of its host's last episode under wraps. However, one surprise from the highly anticipated sendoff leaked Wednesday morning – Foo Fighters will be Letterman's final musical guest. The Grammy-winning rock band will reportedly close out the big finale with one last performance.
CBS made the announcement on Wednesday after speculation that Bob Dylan's performance on Tuesday's episode might have been Letterman's final musical guest. "The Late Show" had previously only teased Letterman's final "Top 10" list and highlights from the show's 22-year run for the final episode, opting not to list any potential star cameos.
Foo Fighters are no strangers to Letterman or "The Late Show." In 2000, after a prolonged absence from "The Late Show" following a quintuple bypass surgery, Letterman invited the band to perform during his first show back at CBS. The host introduced Foo Fighters, who played their 1997 hit "Everlong," as "his favorite band playing his favorite song."
Watch Foo Fighters' 2000 performance on the "Late Show" below:
It would be a surprise if Foo Fighters did not deliver an encore of "Everlong" during Wednesday's farewell to Letterman.
Bob Dylan did his part Tuesday, playing "The Night We Called It a Day" off of his recent Frank Sinatra covers album, "Shadows in the Night." Before the performance, Letterman shared a life lession he once taught his son, "There are two things you have to know in life: You have to be nice to people and the greatest songwriter of modern times is Bob Dylan."
Earlier in the episode, comedian Bill Murray jumped out of a cake to join Letterman as his final announced interview guest. The two recalled some of their favorite moments from the actor's many appearances on the show.
Watch Bob Dylan's performance below:
Will there be any other surprise guests Wednesday? Fans will have to tune in to find out. Letterman's last "Late Show" episode airs Wednesday at 11:35 p.m. EDT on CBS.
Who would you like to see appear on "The Late Show" Wednesday? Tweet your thoughts to @Ja9GarofaloTV.
© Copyright IBTimes 2023. All rights reserved.