Dax Shepard Reveals How Jealousy Affected Relationship With Kristen Bell
KEY POINTS
Dax Shepard and Kristen Bell answered some questions about their relationship on Drew Barrymore's talk show Wednesday
Shepard revealed that there was a "ton of jealousy" at the start of his romance with Bell
He said the jealousy went away once their relationship became more serious
Dax Shepard and Kristen Bell are opening up once more about the ups and downs of their relationship.
Shepard, 46, and Bell, 41, made a joint appearance on Drew Barrymore's talk show Wednesday where they answered some rapid-fire questions. When asked about the most recent time the "Bad Moms" star was jealous, Shepard — who has also battled substance abuse in the past — revealed that there was a "ton of jealousy" at the start of his romance with Bell.
"My wife's incredibly confident, as she should be," he told Barrymore. "There was a ton of jealousy at the beginning of the relationship, for pretty good reasons. I had been in an open relationship for nine years, I was blacked out a big chunk of my life. You know, there were a lot of things for her to be concerned about."
However, Shepard said the jealousy went away once their relationship became more serious.
The "Armchair Expert" podcast host recalled "some kind of switch for me seemed to change" when they got engaged in 2009. From then on, Shepard said that he found Bell to be "incredibly not jealous," which for him was an "incredibly hot characteristic" in a partner.
During the episode, Bell also shared that she is a "big believer in forgiveness and second chances." The "Frozen" actress revealed that while she initially found dating Shepard "nerve-wracking," she told herself at the start of their relationship that he was worth it.
"So, in the beginning, it was nerve-wracking dating Dax knowing his history of recovery and he's just this big force, but I was like, no, he's got it inside of him. He's got all this goodness," Bell explained. "And I have been proven right! Because no one is as affectionate — I'm not even as affectionate with our girls as he is. And hopefully, they'll grow up healthier and happier and safer."
Shepard and Bell wed in 2013. They share two daughters, Delta, 6, and Lincoln, 8.
Both stars have been open about their relationship with their fans. Shepard explained during a January appearance on "Sunday Today with Willie Geist" that they don't want anyone to think that their relationship was smooth sailing right from the start, adding, "It's a bad expectation to have."
Last year, Bell also revealed that they sought therapy together during the pandemic. The actress explained that whenever they feel that they are out of track in their marriage, they seek help.
"Every couple of years, we're like, 'We're being very antagonistic towards each other,' and we don't want that. We go back to therapy and figure out what I'm not doing that's best for you and what you're not doing that's best for me, and how we can serve this team goal better. It's been incredibly helpful," Bell told People.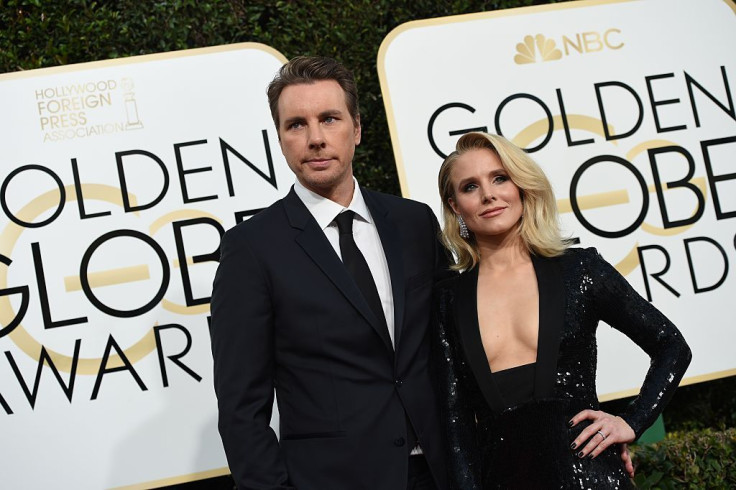 © Copyright IBTimes 2023. All rights reserved.