Day Care-Going Children With Mild Or No Symptoms Can Spread COVID-19, Warns CDC
KEY POINTS
CDC traced data from three day care facilities in Salt Lake City, Utah
An eight-month-old child from one of the facilities transmitted coronavirus to both parents
According to a report from the American Academy of Pediatrics and the Children's Hospital Association, more than half-a-million kids in the United States tested positive for COVID-19
Children who contract COVID-19 at day care facilities can spread it among adults outside, including their parents, even if the former are asymptomatic or have mild symptoms, a new study by the Centers for Disease Control and Prevention (CDC) revealed.
The study, published Friday and entitled, "Transmission Dynamics of COVID-19 Outbreaks Associated with Child Care Facilities," traced data from three child care facilities in Utah. The study showed 12 children contracted the virus at the day care facilities and infected at least 12 individuals outside the facilities. One of the parents who contracted the virus from his child got hospitalized.
Researchers studied three coronavirus outbreaks that transpired in child care facilities in Salt Lake County, Utah, during April 1 to July 10. Detailed contact tracing was utilized to show how the virus transmitted. It was ascertained a child can contract the virus and subsequently infect household contacts.
One of the rare cases noted by the CDC was that of an eight-month-old child who transmitted the virus to both parents.
A report from the American Academy of Pediatrics and the Children's Hospital Association indicated more than half-a-million kids in the United States tested positive for COVID-19. Sara Goza, president of the academy said there is so much that is not known about the virus, especially with the spread among children. While coronavirus is less severe when it comes to kids compared to adults, the children could still play a role in transmitting the virus.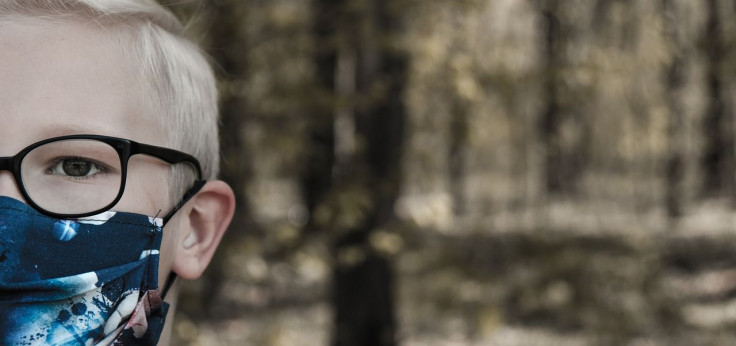 To prevent the further spread of COVID-19, the CDC recommended the staff at day care facilities wear masks, especially if the children are too young to wear face coverings. Other recommendations include hand hygiene, disinfecting surfaces and repeated cleaning. The study also indicated having SARS-CoV-2 testing readily available and securing results in a timely manner, along with testing those who came into contact with children with COVID-19 at care facilities, regardless of the symptoms, could help in preventing transmission of the virus.
The CDC said the study had a few limitations such as a change in contact tracing methodology during the pandemic, testing criteria that initially included those who exhibited common COVID-19 symptoms, and, in one facility, the source of the outbreak was unknown, which gives rise to a possibility that cases pertaining to that facility was from a transmission outside the said area.
© Copyright IBTimes 2023. All rights reserved.