'Days Of Our Lives' Spoilers: Abigail Fights To Regain Control
She's been trapped inside her own mind for a while now as her two alter personalities have battled to stay in control. Now. Abigail will once again make an attempt to break free and get her life back on the Wednesday, May 2 episode of "Days of Our Lives."
Since Abigail (Marci Miller) was last able to surface, Dr. Laura and Gabby, her two alters, have managed to cause more damage than anyone could have imagined on the NBC soap. In that time period, Dr. Laura not only gave false testimony as Abigail which got Gabi (Camila Banus) convicted of Andre's (Thaao Penghlis) murder, but she also sealed off the air to the room that Gabby and Stefan (Tyler Christopher) were keeping Marlena (Deidre Hall), Kate (Lauren Koslow) and Vivian (Louise Sorel) locked in. Gabby, meanwhile, not only helped Stefan lock up the three women who knew the truth about Abigail's alters and why they had surfaced but also went to bed with him—an act that Chad (Billy Flynn) walked in on. He has since been arrested for assaulting Stefan, who is hospitalized, and Gabby has seemingly made a deal to grant them both immunity in exchange for getting the locked-up women released.
However, while it seems as if though Gabby was the one who made the deal, it may have been Dr. Laura taking over once more and again impersonating one of the other personalities. If she is the one who is once again in control, it could become harder than ever to get to the truth about the complicated web that has been spun regarding Andre's murder and who was really responsible for it. Dr. Laura is the personality that is trying to protect Abigail from learning the truth about how she committed the crime at all costs and isn't going to give up easily.
Still, the real Abigail is still in there, and she is desperate not only for answers about what's happening to her, but to get back to the life she had with Chad and their son. Now, she will fight against Dr. Laura as hard as she can to get a message to her husband, and while she may not be able to surface for long, she may succeed at briefly getting back out. If she can, it may be the break that's needed to finally get the entire situation and everyone involved in it back under control.
"Days of Our Lives" airs weekdays on NBC.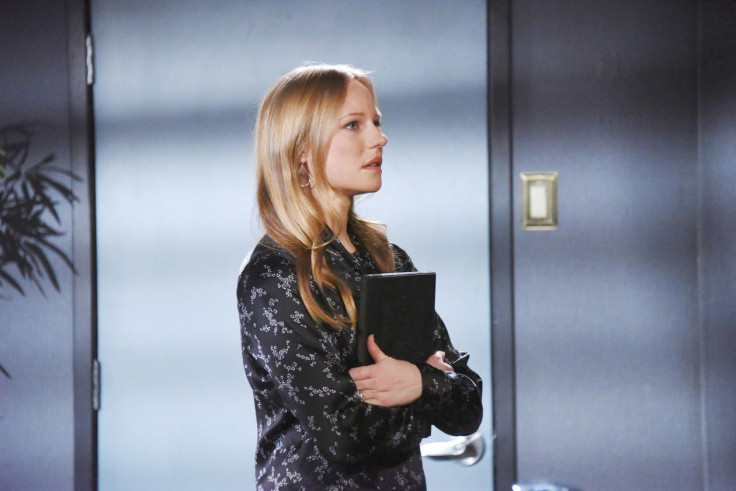 © Copyright IBTimes 2023. All rights reserved.