'Days Of Our Lives' Spoilers: Can Kristen Successfully Seduce Brady?
She had hoped she would get revenge on Marlena, but after seeing Brady again at the wedding, Kristen has a new goal. Now, she will make an attempt to seduce the man who was once deeply in love with her, in an effort to get everything she wants now that she's alive and back in Salem on the Thursday, Aug. 30 episode of "Days of Our Lives.'
After letting Claire (Olivia Keegan) go when she kidnapped her from the wedding ceremony, there seemed to no longer be any sign of Kristen (Stacy Haiduk) on the NBC soap. Finally, Brady (Eric Martsolf) learned about her whereabouts when she called him from Eve's (Kassie DePaiva) phone, revealing she had his fiancée and was holding her at gunpoint. He went to meet Kristen in a room at the Salem Inn with the hopes he would get Eve back safe and sound. However, Kristen has other plans in mind for the man she once almost married.
She already told Brady that if he wanted Eve back, he would have to make love to her, something he refused. However, Kristen warned him that if he didn't do what she said, she wouldn't hesitate to kill Eve, leaving everything about her fate up to Brady.
Kristen will insist to him that he needs her because she has come back to town to help him get back everything he wants. Thanks to Eve (something he is unaware of), he lost custody of Tate, the son he shared with Theresa (Jen Lilley), and after news that her mother was dying, Theresa and the little boy left Salem for California. Brady has been missing his son like crazy but vowed he would eventually get him back. Now, Kristen will swear to him that she can help him, as long as plays her game.
Kristen also feels an attachment to the boy, because when Theresa was pregnant with him, she managed to steal him and carry him herself. She then took him to Italy to raise him herself, before she was caught and Tate was taken to be with his actual parents. Though Brady will refuse to let her have any access to him, he could find himself drawn to her promises. Even if he's faking in order to get Eve back, he may feel he has no choice but to at least temporarily partner up with the woman he hates.
"Days of Our Lives" airs weekdays on NBC.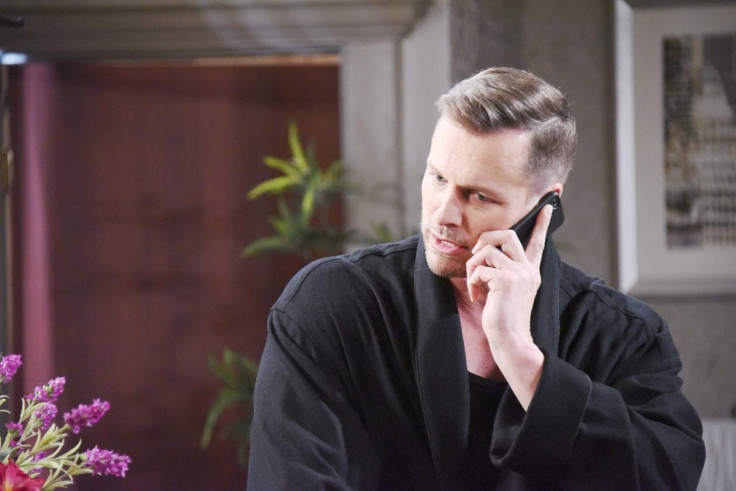 © Copyright IBTimes 2023. All rights reserved.