'Days Of Our Lives' Spoilers: How Will Xander Explain His Actions?
She learned that he had not actually killed Kate and Ted despite orders to do so. Now, Kristen will put Xander in the hot seat and demand answers about his betrayal on the Wednesday, July 10 episode of "Days of Our Lives."
Kristen (Stacy Haiduk) was appalled when disguised as Nicole (Arianne Zucker), she discovered Ted (Gilles Marini) and Kate (Lauren Koslow) alive and in the secret room in the DiMera Tunnels. She had previously ordered Xander (Paul Telfer) to murder the two on the NBC soap since they were both closing in too closely to the truth about her, which would jeopardize her plans for Salem. After once again locking the two inside the room and convincing Stefan (Brandon Barash) not to go and check down there for anything else, she realized she needed to confront her partner for answers.
Now, much to Xander's chagrin, that confrontation is set to occur—and things likely won't go well for him as a result.
"Kristen confronts Xander about his betrayal," spoilers reveal.
While he may be ordered to once again complete the task and kill the two, Xander will still be hesitant because of his feelings for Sarah (Linsey Godfrey). Though she has married Rex (Kyle Lowder), he still wants to have a chance with her and knows that if he continues with his former ways, she'll never be convinced to be with him.
Of course, Kristen won't care, and he may have no choice but to carry out her orders this time. However, doing so could be the very thing that saves Ted and Kate's lives, as everyone has become suspicious that Xander has something to do with their disappearances, and if he returns to the secret room, he could have a tail.
Meanwhile, as they await their fates, which they assume are doomed, Ted and Kate will reminisce about the things they've done, and Ted may decide to come clean to her with the truth about Holly's "death," assuming no one else will ever learn it in the process.
"Ted comes clean with Kate," spoilers state.
"Days of Our Lives" airs weekdays on NBC.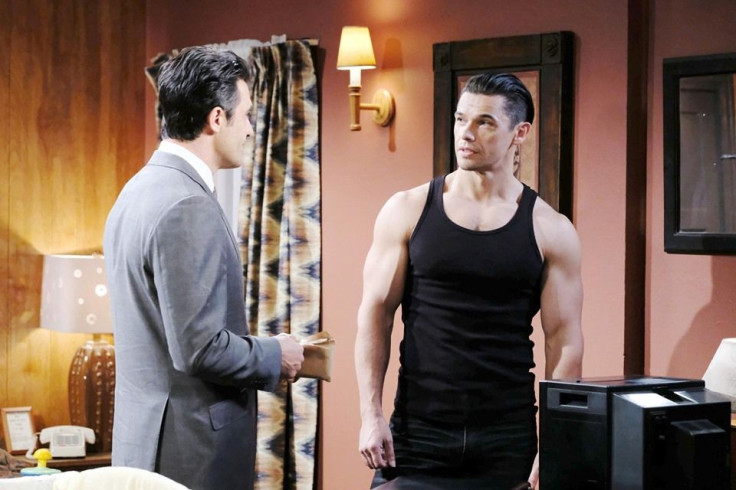 © Copyright IBTimes 2023. All rights reserved.