'Days Of Our Lives' Spoilers: Marlena Warns Stefan About His Big Mistake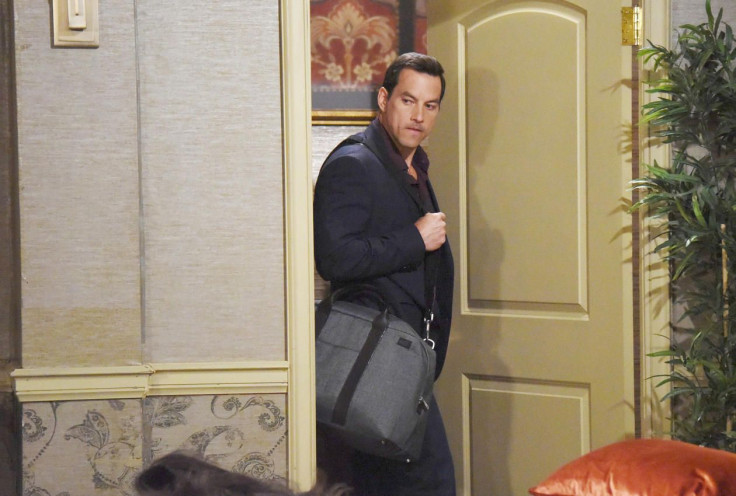 His obsession with his sister-in-law's alternative personality has become a big problem, but despite his current captive's warnings, Stefan won't heed the advice he's given about his situation on the Monday, April 16 episode of "Days of Our Lives."
Stefan (Tyler Christopher) has fallen for Abigail's (Marci Miller) alter "Gabby," and has been working with her to make sure that neither Abigail herself, or the other alter, "Dr. Laura" resurface on the NBC soap, so they can be together. However, their plans were altered when Abigail managed to take over briefly and get to Marlena (Diedre Hall) for help, before getting locked away in her own mind again. Knowing what Abigail is suffering from, Marlena than sought her out after she missed her appointment. However, that proved to be a terrible mistake to make, as Gabby didn't take well to her being there, and knocked her unconscious with a fireplace poker.
Since then, she has been a hostage in the DiMera tunnels, and after a visit from Stefan where he informed her that he wasn't going to let her go any time soon, and Marlena realized that, like his father before him, he had become obsessed with the woman he has feelings for. She cautioned him not to let the obsession get the best of him, because not only would it prove to be his undoing, but it was also a relationship that will never truly have a chance to be because Gabby isn't a real person.
However, even as she continues to warn him that letting himself fall for Gabby the way he has is a mistake, Stefan will remain unmoved. Whether he deludes himself into believing that Marlena is just trying to convince him he can't have what he wants as a means of escape, or he decides to inform her that he and Gabby are going to find a way to make it work, he will refuse to heed her warnings. He will again admit that even if all he gets of the woman he loves are small moments because the other alters break out, they will be enough.
With that, he may then lock Marlena back up in the tunnels, and the two could begin to make plans about where their future could take them, as the walls surrounding them continue to close in.
"Days of Our Lives" airs weekdays on NBC.
© Copyright IBTimes 2023. All rights reserved.