'Days Of Our Lives' Spoilers: Will Claire Begin To Lose Control?
She had no choice but to go along with her boyfriend marrying another woman to help her stay in the country after her attempts to stop the wedding all failed. Now, after receiving more bad news about what the situation means for her, Claire will start to lash out and lose control once again on the Thursday, May 2 episode of "Days of Our Lives."
Claire (Olivia Rose Keegan) thought that things could finally be over in regards to Tripp (Lucas Adams) and Haley's (Thia Megia) marriage after learning that the 30-day deadline for Haley to leave the US had passed and she wasn't going to be deported after all on the NBC soap. However, she quickly learned that Tripp needed to stay married to Haley until she got her Green Card, which could take years. To make matters even worse for her, after the Agent in charge of their case stopped by, Claire learned that Tripp and Haley were kicking her out of the loft since her living there was a liability when it came to proving their marriage was real.
Naturally, Claire is furious and wants revenge, and she may even let that side of her show in front of Tripp for the first time as a result.
"Claire lashes out at Tripp," spoilers reveal.
While Claire does have a right to be upset since she is the one who is being forced to deal with the consequences of the fake immigration marriage, it could also prove to be dangerous for everyone around her—especially Tripp and Haley. Not only did she scheme to try and expose their marriage plans as fake before they did get married, but she also has some other violent tendencies. She hasn't expressed them against the two yet, but they have gotten the best of her before when she felt someone threatened her chances of being with Tripp.
Ciara (Victoria Konefal) was her first target, and she tried to kill her in the cabin fire over the summer. That secret still isn't out just yet, but if Claire continues to feel betrayed and like she needs revenge, she could do something equally as extreme.
"Days of Our Lives" airs weekdays on NBC.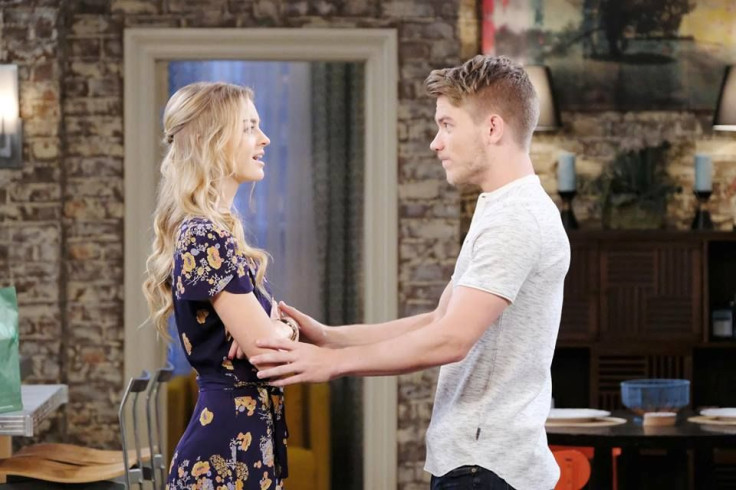 © Copyright IBTimes 2023. All rights reserved.