'Days Of Our Lives' Spoilers: Will Stefan And Gabi Grow Closer Over Will Situation?
They had been hooking up and having hate sex until the woman he was actually interested in caught them and ended all chances at their relationship. Now, despite being truly done with their hook-ups because of what they did to his love life, Stefan could find himself lending Gabi a shoulder to cry on as she experiences personal tragedy on the Tuesday, June 18 episode of "Days of Our Lives."
Stefan (Brandon Barash) was livid at Gabi (Camila Banus) for continuously tempting him into having sex when it ended his romance with Chloe (Nadia Bjorlin), and things have been frosty since then on the NBC soap. Gabi has been determined to still sleep with him though in order to enact the plot she has to destroy him, but hasn't had luck since Chloe caught them together. However, the two may now find themselves genuinely drawn to one another as Gabi continues to deal with the bad news regarding Will's (Chandler Massey) health.
"Stefan comforts Gabi about Will," spoilers reveal.
Will, whom Gabi shares a daughter with, is currently dying from a brain tumor he received due to the serum that restored his memories. He is in a literal race against the clock for his life now as an antidote to save him is being made, but there are no guarantees it will be ready in time, or that it will even work. As a result, his loved ones, including Gabi, have all been preparing to say goodbye to him again, knowing that this time, if he died, his death would likely be permanent.
As a result, she is distraught, because losing him is something painful. Knowing what she's going through, Stefan could soften towards her and allow her to cry to him as she grieves the potential loss. During that moment, the pair's bond could grow stronger, and instead of hate sex, they could find themselves genuinely attached at that moment.
Meanwhile, more people are arriving in Salem as they prepare to say goodbye to Will, including his parents, Lucas (Bryan Dattilo) and Sami (Allison Sweeney), which means only more drama could start to unfold since she tends to always bring trouble to town.
"Days of Our Lives" airs weekdays on NBC.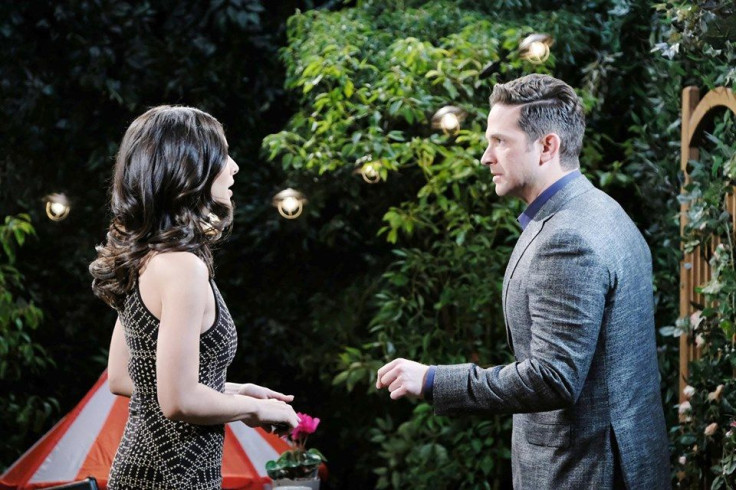 © Copyright IBTimes 2023. All rights reserved.