'Days Of Our Lives' Spoilers: Will Vivian Get Her Revenge On Kate?
She thought she killed her enemy more than a year ago, but all the good things that have happened to Kate in the last 24 hours will quickly be reversed when she once again comes face-to-face with Vivian on the Friday, Sept. 6 episode of "Days of Our Lives."
Kate (Lauren Koslow) has become the CEO or DiMera in recent days, unseating both Stefan (Brandon Barash) and Gabi (Camilla Banus) on the NBC soap, and Vivian (Robin Strasser), who was just smuggled back into town by her son, was not happy to hear that the woman who was responsible for her death had managed to take her son's birthright from him. Now, with her gun in hand, she has shocked Kate by showing up alive in the park—and she isn't going to hesitate when it comes to getting her revenge.
"Vivian and Kate come to face-to-face," spoilers reveal.
With a gun pointed at Kate, it seems likely Vivian will try and return the favor to her enemy, but since no one except for a few people know she's alive, she has to be careful when it comes to killing her. A preview clip for the new fall season of "Days" shows a hand that looks like Kate's digging out from a grave, meaning Vivian will likely shoot her and try to bury her—but Kate will manage to survive and get free.
However, it doesn't appear she will get very far either, as he is also seen in a scene where she is hospitalized and looks to be on life support as well-- meaning Vivian may not be done with her yet either. With her back in Salem and alive, the feud between the two may only just be heating up—and could end with tragic consequences.
"Days of Our Lives" airs weekdays on NBC.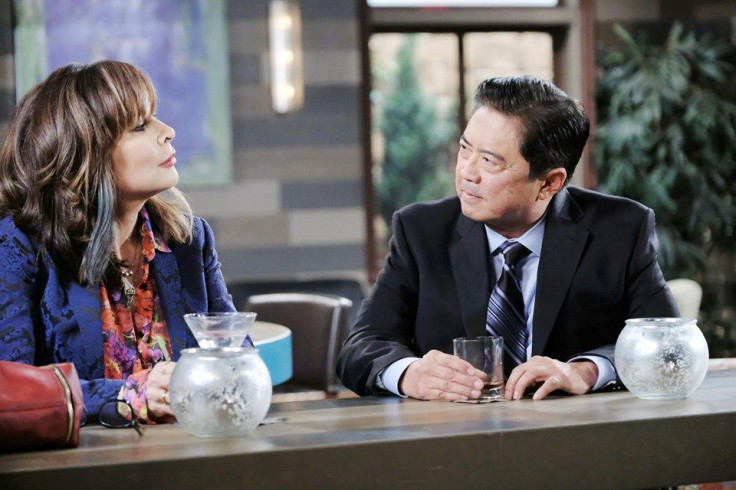 © Copyright IBTimes 2023. All rights reserved.