DCG Moves To Junk Crypto Exchange Gemini's Fraud Lawsuit, Decries 'Character Assassination'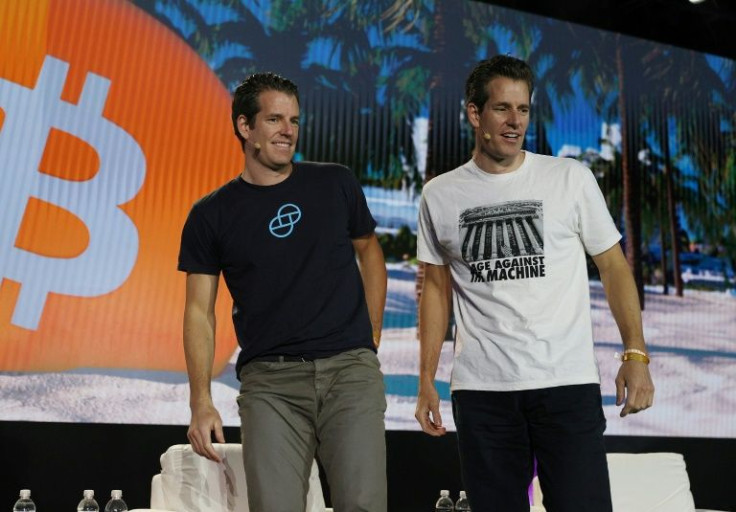 KEY POINTS
DCG said it had "virtually nothing to do" with Gemini's Earn program
Cameron Winklevoss previously challenged Barry Silbert to a public debate
Gemini claimed that Silbert knew Genesis was "massively insolvent"
Digital Currency Group (DCG) has filed a motion to dismiss the fraud lawsuit filed by cryptocurrency exchange Gemini, rejecting any liability in the case the Cameron and Tyler Winklevoss company has brought forth against it over alleged misrepresentation.
DCG filed the motion, accompanied by a supporting memorandum of law, Tuesday. The crypto conglomerate said DCG "had virtually nothing to do" with Gemini's Earn program, which is at center of the lawsuit.
Gemini alleged that DCG and its CEO Barry Silbert, during a meeting held in the summer of last year, misrepresented the financials of its lending subsidiary Genesis, which held funds for Gemini's Earn program. Genesis halted withdrawals from the Earn program in November 2022, following the collapse of FTX and filed for bankruptcy earlier this year.
Gemini's complaint further accused Silbert of knowing that Genesis was "massively insolvent" after it was hurt by the collapse of crypto hedge fund Three Arrows Capital earlier in 2022.
In the memorandum of law, DCG said the lawsuit was filed in "an effort to deflect blame" for its mismanagement "by contriving a public, Twitter-based character assassination campaign" against the Stamford, Connecticut-based VC company, adding that Gemini "does not explain" how Silbert's representation of Genesis was fraudulent.
DCG insisted that neither the company nor Silbert operated or oversaw Gemini's Earn program, adding that the complaint was "a hodgepodge of conclusory allegations" against Genesis, which wasn't a defendant in the case. The crypto group also reiterated that it was "the indirect parent of Genesis," and thus was not responsible of correcting allegedly false representations.
Neither DCG nor Silbert were liable in the case, the memorandum said, as reflected in a Master Loan Agreement (MLA) Gemini Earn customers entered into with both Gemini and Genesis that stated "any and all claims and liabilities against Genesis arising in any way out of this Agreement are only the obligation of Genesis, and not any of its parents or affiliates, including but not limited to Digital Currency Group, Inc."
Earlier last month, Cameron challenged Silbert to a Twitter Spaces discussion over DCG's "best and final offer" regarding Genesis' bankruptcy.
Cameron also released an open letter to Silbert, accusing him of "delusion," which he said surpassed that of disgraced FTX founder Sam Bankman-Fried for Silbert's belief that he was "some kind of victim" in the dispute.
DCG's dismissal motion came about a week after Bloomberg reported that the crypto conglomerate was under investigation by the New York Attorney General over its ties with Genesis, citing two people familiar with the probe. Attorney General Letitia James has not officially confirmed the investigation.
The outlet noted that the probe wouldn't necessarily result in an official complaint, but it previously reported that DCG was also under investigation by the U.S. District Court of the Eastern District of New York and the Securities and Exchange Commission.
© Copyright IBTimes 2023. All rights reserved.