Gemini CEO Cameron Winklevoss Challenges DCG CEO To Public Discussion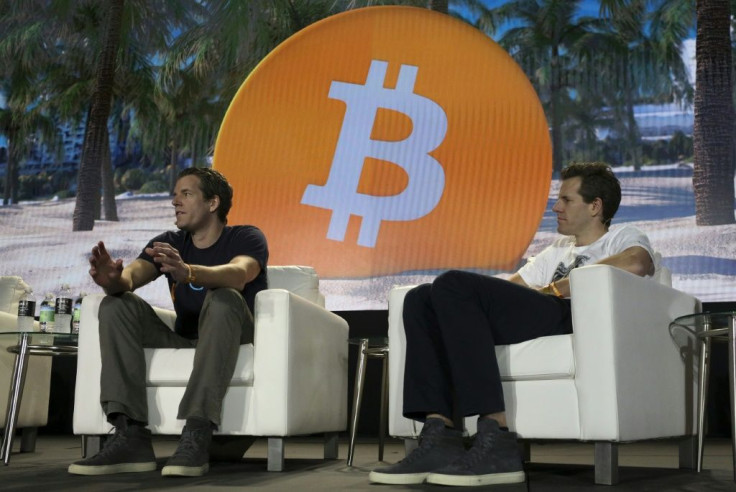 KEY POINTS
Winklevoss now wants to have a discussion with Silbert concerning Gemini's 'best and final offer'
The Gemini CEO wants to do the 'discussion' on Twitter Spaces
Genesis, DCG's crypto leding firm, owes Gemini's over $1.1 billion
Cameron Winklevoss, the co-founder and CEO of the cryptocurrency exchange and custodian Gemini Trust has put up a new challenge for Barry Silbert, the CEO of the crypto venture capital company Digital Currency Group, concerning its "best and final offer" in Genesis bankruptcy.
A day after the U.S. celebrated its Independence Day, Winklevoss took to Twitter to push the crypto mogul to settle with his creditors, only this time the Gemini CEO wants the whole world to listen to what the DCG CEO had to say.
"Hey @BarrySilbert, I'd like to invite you to a Twitter Space to discuss our Best and Final Offer," Winklevoss said in a tweet, emphasizing that it will be just a talk between friends as there should be "No lawyers. No advisors. Just friends."
The Gemini co-founder also said, "I know Earn users would love to hear from you. You can be the first to tell them if you're accepting the deal. Let me know when you're free!"
Winklevoss' latest tweet is a follow-up on an open letter titled, "Best and Final Offer," which he posted earlier this week. The scathing letter accused the DCG founder of fraud and threatened legal action to recover more than $1 billion in customer funds.
"You have never had any intention of doing the right thing and taking responsibility for the mess that you, your companies, and your employees created with your reckless and fraudulent behavior," Winklevoss wrote in the letter.
The strongly-worded letter also alleged that Silbert is intentionally delaying resolution by abusing the mediation process, which according to Gemini, "has given DCG an indefinite forbearance on the $630 million it owes Genesis — for free."
Winklevoss also noted that he finds it most disturbing that the DCG CEO claims to be the victim in the issue, adding that "it takes a special kind of person to owe $3.3 billion dollars to hundreds of thousands of people and believe, or at least pretend to believe, that they are some kind of victim."
Further, the Gemini CEO said, "Not even Sam Bankman-Fried was capable of such delusion," adding that "in the end, he at least recognized how his actions had hurt others and attempted to make things right. I can say confidently that I speak for all Earn users when I say, it's time for you to do the right thing."
Genesis, the crypto lending firm owned by DCG, filed for bankruptcy in January following the collapse of key businesses triggered by the implosion of FTX.
While Genesis had initially outlined a plan to get out of bankruptcy by May, it has yet to reach an agreement with creditors, which it owes over $3 billion.
One of Genesis' largest creditors is Gemini, which is seeking to recoup over $1.1 billion.
© Copyright IBTimes 2023. All rights reserved.