Bitcoin Bros Winklevoss Twins Seek Reset Overseas As Crypto Business Reaches Chaotic Crossroads
KEY POINTS
Gemini Trust is facing a lawsuit against the U.S. SEC
The derivatives exchange it launched in the Philippines has been accused of operating without authorization
Despite the setbacks, it recently announced the launch of its HQ in Ireland
Popular Bitcoin brothers Cameron and Tyler Winklevoss, who founded the crypto exchange and custodian platform Gemini Trading in 2014, are seeking a fresh start overseas as issues surrounding them and their crypto empire continue to stack up, putting them at a chaotic crossroads.
Gemini Trust is currently facing a series of major setbacks that have reached new levels over the past weeks. Aside from its shrinking market share, Gemini is also dealing with a changing regulatory environment in the U.S., a lawsuit filed by the U.S. Securities and Exchange Commission (SEC), a loan that needs to be paid and a possible breakup with a banking partner.
Moreover, a derivatives exchange platform launched by Gemini Trust Co. in the Philippines has allegedly been operating in one of its jurisdictions without authorization, according to a warning to investors issued by the country's Securities and Exchange Commission.
The exchange has reportedly been offering and marketing derivatives products that are considered securities but are not registered with the regulator which, under local laws, is illegal.
"Gemini Trust Company LLC's lack of prior registration with the Commission makes their activities of offering and/or selling securities in the form of derivatives illegal in violation of the provisions of the SRC," the financial regulator said.
However, instead of wallowing in the mud of issues and setbacks, Gemini is pushing forward and even shared a major development overseas on May 25.
In a tweet posted via Cameron's account, it shared a photo in which the brothers, also known as the Winklevoss twins, could be seen posing with Irish Prime Minister Leo Varadkar. The picture came with an announcement of the launch of the company's headquarters in Ireland.
"Awesome meeting this morning with @LeoVaradkar, the Prime Minister of Ireland. We talked about the profound promise of crypto and the importance of common sense regulation to realize that promise. We believe MiCA is that common sense regulation. We also announced that @Gemini has made Ireland its European HQ. Onward!" it read.
Varadkar also posted a tweet, revealing that Gemini is the first firm to be registered by the Central Bank of Ireland as a Virtual Asset Service Provider (VASP). He also noted that it is "significant for Ireland as the Government focuses on innovation as a driver of growth. I wish Gemini every success as they build their team in Ireland."
The prime minister then said that Gemini's decision to conduct business in the northwestern European country underlines Ireland's "competitive offering for the international financial services sector. "
Despite the issues they are currently faced with, the Winklevoss twins, who have also earned the moniker Bitcoin brothers in the crypto space, appear optimistic about the future.
Aside from attending the Bitcoin 2023 conference in Miami and meeting with the company's senior leaders to plot its route toward the future, Cameron earlier said he's "excited to share the outcomes of these productive days with you soon," adding he "couldn't be more bullish on the future. Onward!"
Cameron also clarified that Gemini will remain in operation in the U.S.
"We're not leaving the U.S., we're going to continue to fight the good fight there," Cameron said, as per Telegraph. "But we also understand that you can vote with your feet, and that's our right and we will do that when faced with a hostile environment."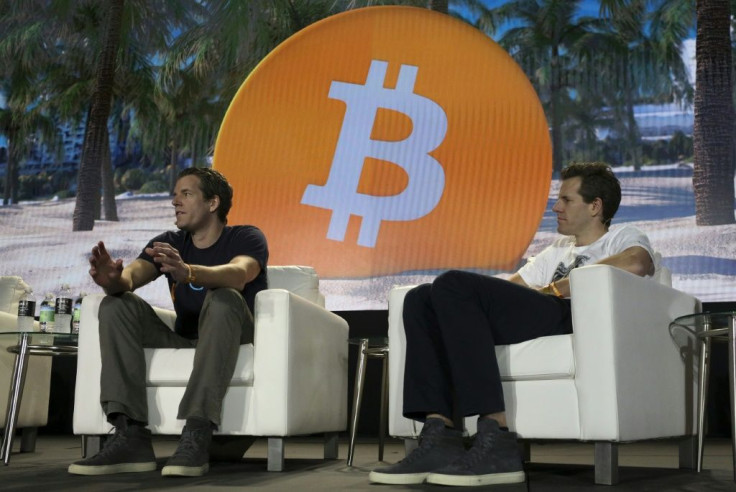 © Copyright IBTimes 2023. All rights reserved.