De-Transitioning For Transgender Youth Is Rare As Attacks Rise On LGBTQ+ Rights, Study Show
Amid a slew of laws popping up across the U.S., a study published Wednesday showed that minors as young as 12 who begin to socially transition, not medically transition, continue to identify that way 5 years into their transition.
The study, "Gender Identity 5 Years After Social Transition," confirms that even youth who begin their transitions early in their life do not regret their decisions. Researchers conducted the study on 317 trans youths aged 3 to 12, who identified as either male or female, opposite from the gender assigned to them at birth, and followed them for 20 years.
Overall, 94% continued on the original transition path that affirmed their gender identity, 3.5% had re-transitioned, or de-transitioned, to the gender assigned to them at birth, and another 3.5% continued their transition, or re-transitioned, to identifying as non-binary.
Still, the younger minors in the study were more likely to re-transition than those who were older, with 6% who started transitioning at 6 re-transitioning compared to 0.5% of the older minors in the study.
Those results mean that only 7% had re-transitioned within five years. All those who were studied did not start puberty blockers before the study began. The research also identified no significant differences between those who identified as male and female and their continued transition or re-transition rates.
"There is this cohort that emerges early and seems to be very consistent over time," said the lead author of the study, Kristina Olson, a professor of psychology at Princeton University.
Across the country, many attacks on LGBTQ+ rights have specifically targeted trans youth, with a law in Texas that specifically prevents or inhibits trans youth from being able to transition. More laws around the country target trans youth by preventing them from participating in school sports.
Prompted by the passing of the "Don't Say Gay" bill, or Parental Rights in Education, many conservatives have referred to those who educate on LGBTQ+ rights and supporters as "child groomers." Many anti-trans advocates also often point to supposed de-transitioning rates as a reason to rail against trans rights.
However, this recent study proves that retransitioning, or de-transitioning, is rare among trans youth and that they are choosing to continue their transitions on their own.
"There are youth who identify really early and are very consistent and that can benefit from social support . . .," Olson added.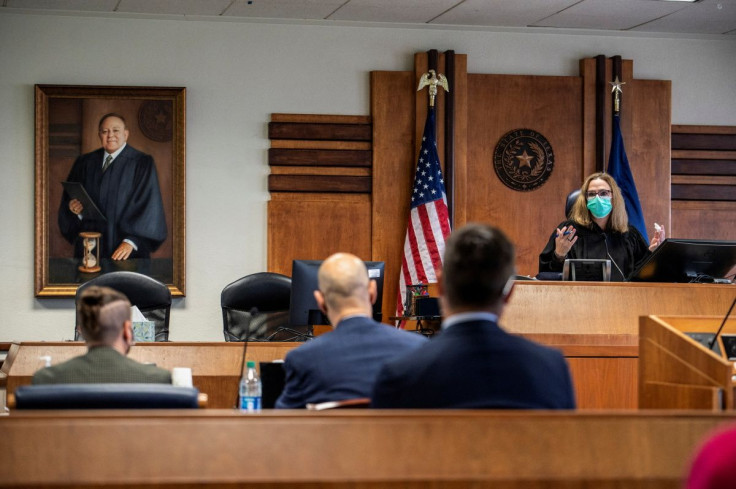 © Copyright IBTimes 2023. All rights reserved.
FOLLOW MORE IBT NEWS ON THE BELOW CHANNELS