Dead Woman's Thumb Cut Off So Ex Could Unlock Her Phone: Prosecutors
KEY POINTS
A man is accused of killing his ex after she said she wanted to start a new life with another man
He allegedly chopped off her thumb and used it to unlock her phone and tell her loved ones she was all right
The suspect claimed his ex had been killed by drug dealers over a debt
A man in Argentina accused of killing his ex allegedly chopped off her thumb so he could access her mobile phone and make her friends and family think she was still alive, according to prosecutors.
Prosecutors in Cipolletti, Argentina, said Fernando Cronenbold allegedly killed his 31-year-old ex Patricia Rendon Rodriguez and buried her body in a shallow grave in June after she announced she wanted to start a new life with another man, Yahoo News Australia reported.
The suspect then allegedly used her severed right thumb to unlock her phone and tell her loved ones she was all right, a court heard.
Cronenbold was arrested in his ex-partner's car with bloodstained clothes while trying to flee a police checkpoint.
Cronenbold initially confessed to the murder, but he later claimed that Rodriguez had been killed by drug dealers over a debt.
Cronenbold told the court the alleged traffickers had called him to say they had taken Rodriguez hostage and that they wanted 5 million Argentine pesos ($57,000) for her release.
He claimed he arranged to meet them and brought along his savings of 1.2 million Argentine pesos. He said the men took out Rodriguez's dead body and placed it in the boot of her Renault.
Cronenbold alleged that they told him that if he does not pay the rest of the amount, he and his 6-year-old daughter would be killed next.
He claimed that the unidentified men ordered him to bury Rodriguez in the spot where her body was later found and then tell police he had done it himself.
Rodriguez was last seen alive on June 28. The 31-year-old had been due to fly later that day to Buenos Aires to apply for a visa to travel to Rome in July, according to the report.
Rodriguez reportedly planned to reunite with her boyfriend, a 27-year-old Italian man she had met in February, in Rome.
But on June 30, her body was found in a shallow grave 60 kilometers (37 miles) from her home in Catriel, Argentina.
Prosecutors said, however, that Rodriguez's phone was still sending messages after she had died. They also said that they were being sent from the same area as Cronenbold's phone.
Cronenbold's lawyer, Ruben Antiguala, told the court that the victim "was involved with strange people, like Colombians who provide loans to pay debts."
Francesco Nuvolari, Rodriguez's boyfriend, claimed to Argentine media that Cronenbold killed her because she had made big changes in the last three months.
"First, she did a complete renovation of her house; second, she renovated the store where she worked; third, she bought the plane ticket to travel through Italy with me; and fourth, she asked this man for a divorce," Nuvolari said.
The trial is ongoing.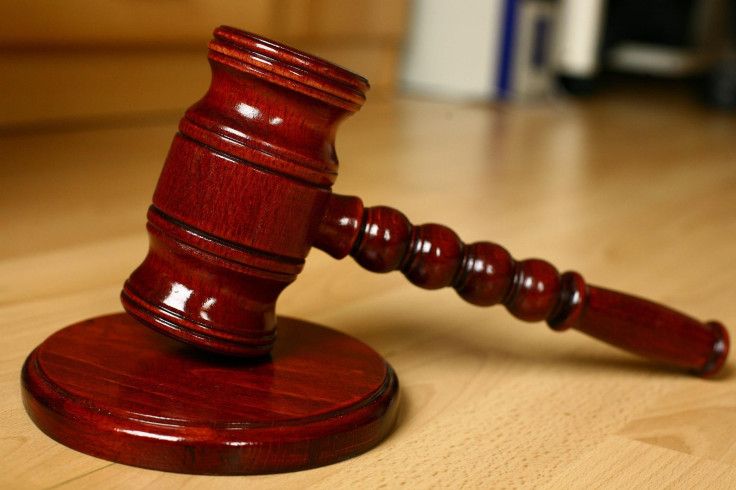 FOLLOW MORE IBT NEWS ON THE BELOW CHANNELS