Death Race 2012: New Jersey State Police Escort Brandon Jacobs To Atlantic City In High-Speed Caravan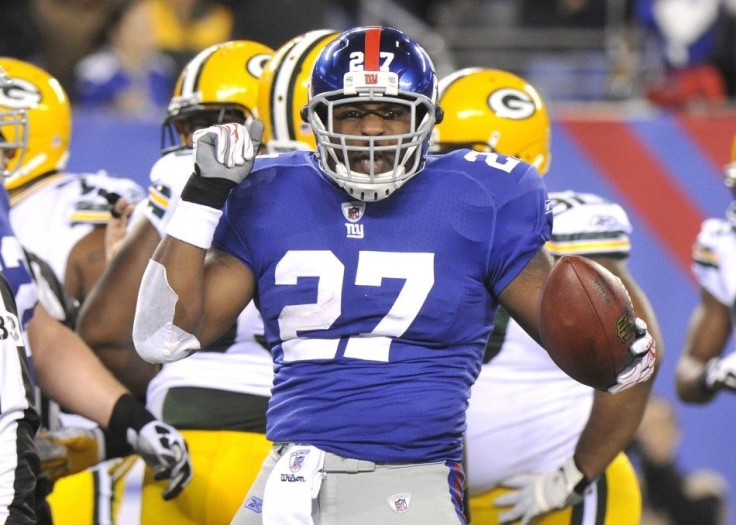 In a rare occurrence, The New Jersey State Police is investigating itself.
The NJSP is looking into whether a group of troopers escorted a Death Race 2012 convoy of Porsches, Lamborghinis and Ferraris speeding at 100 miles per hour on the Garden State Parkway en route to Atlantic City.
Brandon Jacobs, a former New York Giants running back, drove in a police-escorted caravan to the New Jersey playground, however, it has not been confirmed whether he was part of the group Jersey officials are investigating, his agent said on April 23.
According to complaints filed with the authority that runs the toll toad, two state police cruisers were seen escorting a pack of sports cars down the Parkway on March 30. The Neward Star-Ledgers is reporting that Jacobs was in that specific group, citing an unidentified person with knowledge of the trip.
Yes, he went down to Atlantic City in a group that included a police escort, Justin Schulman, the Irvine, California-based agent who represents Jacobs, said in a telephone interview from his office. I don't know, nor does he know, if that was his caravan.
State Police Lieutenant Stephen Jones said his agency is investigating an incident based on the complaints that were filed with the New Jersey Turnpike Authority, which manages the 148-mile Turnpike and 173-mile Parkway.
If they were, in fact, acting as escorts -- it runs contrary to State Police policy, Paul Loriquet, spokesman for Attorney General Jeffrey Chiesa, said in an interview with Bloomberg News. The investigation remains ongoing.
According to Wane Gantt, One of the witnesses that filed the complaint, The New Jersey State Police cruisers had their flashing lights on, and the cars were weaving in and out of other vehicles.
During the Death Race 2012, which Gantt dubbed the incident, the other participating vehicles had their license plates covered with tape, according to the complaints.
I had the great pleasure today of nearly being killed by, not one, but two, Lamborghinis traveling in excess of 110 mph in a NJSP-escorted 'caravan' of approximately 30 exotic vehicles all traveling well over 100 mph, Gantt said in his complaint. The state is very lucky no one was killed.
Jacobs, 29, was released in March by the Giants after seven seasons in New York. He signed a one-year contract in April with the San Francisco 49ers.
© Copyright IBTimes 2023. All rights reserved.