Death Row Inmate 'Too Obese' To Be Executed Now Claims Innocence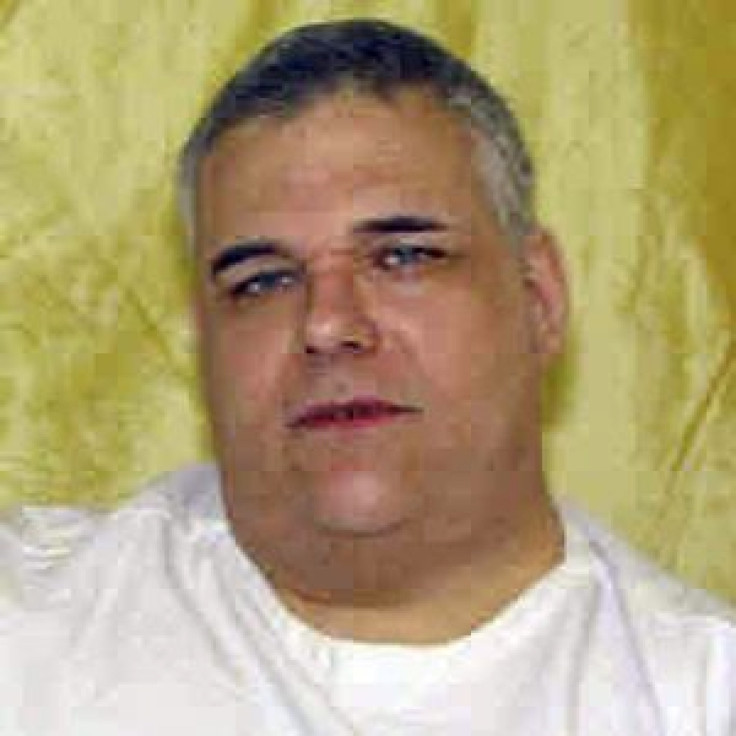 Ronald Post, the Ohio death row inmate who said he was too obese to be executed, is now saying something else to delay his execution. Post is now claiming he is innocent of the murder he was convicted of in 1984.
Post, at 400 pounds, made headlines when he claimed he was too obese to be executed. A federal judge in Cleveland rejected the plea and Post is now claiming he is innocent in order to delay his death, scheduled for January, reports The Associated Press. In a filing with the Ohio Parole Board, Post is saying that while he took part in a fatal armed robbery, another man, Ralph Hall, was the actual murderer.
Post pleaded no contest in 1984 to the 1983 murder of Helen Vantz, a hotel desk clerk in Elyria, reports the AP. Vantz was killed in a robbery that was orchestrated by Post and two others.
According to Lorain County Prosecutor Dennis Will, Post had told seven people, including Hall, that he had murdered Vantz and there were also eyewitnesses who identified a man that looked like Post in the hotel lobby at the time, notes the AP.
Post's attorney is denying those claims and citing a report in which Post said that, while he had discussed robbing the motel with two other people, he did not go through with it. In fact, Post said, "it wasn't until the next day when he read in the papers about the murder, did he realize that they had been serious," notes AP.
Will is not buying Post's latest claim, saying the parole board "should consider Post's written admission, made in open court almost 30 years ago, that he, and he alone, was responsible for the crimes against Helen Vantz," reports AP.
Post's fate will be decided at a parole hearing scheduled for Dec. 6. A federal judge presiding over a lawsuit which seeks to eliminate Ohio's death penalty has scheduled a hearing for December on Post's claim, notes AP, although it is unclear if that would cause a delay in Post's execution.
© Copyright IBTimes 2023. All rights reserved.