December 2017 Quotes: 20 Sayings To Celebrate The Holiday Month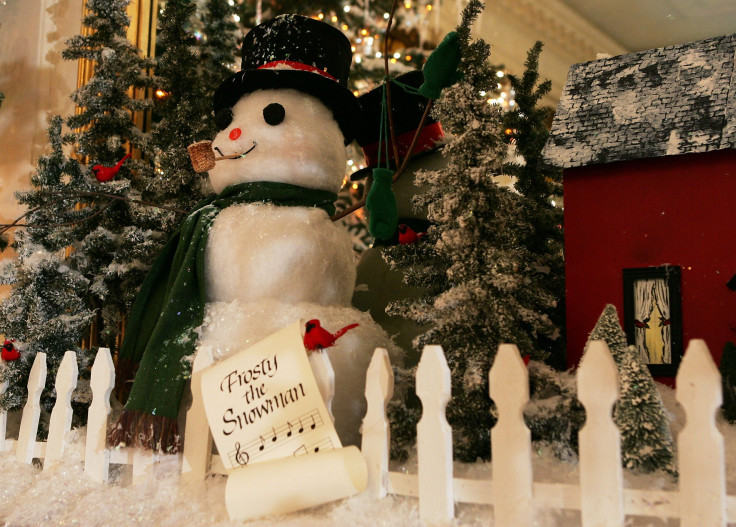 Friday is the first day of December, a month that marks the beginning of winter and ushers in the festivals of Christmas, Hanukkah and New Year's Eve.
December used to be the tenth month of the Roman year, and it got its name from the word "decem," which means ten. In the Northern Hemisphere, December is marked as the beginning of winter and is considered to be the time of wind, snow and rain.
It is celebrated as a time for treats, scarves, warm clothes and carols, but if you are not a fan of the cold and snow and feeling sad about the end of summer, don't stress. Simply reading these beautiful quotes and sayings about the upcoming holiday month will get you in the festive spirit.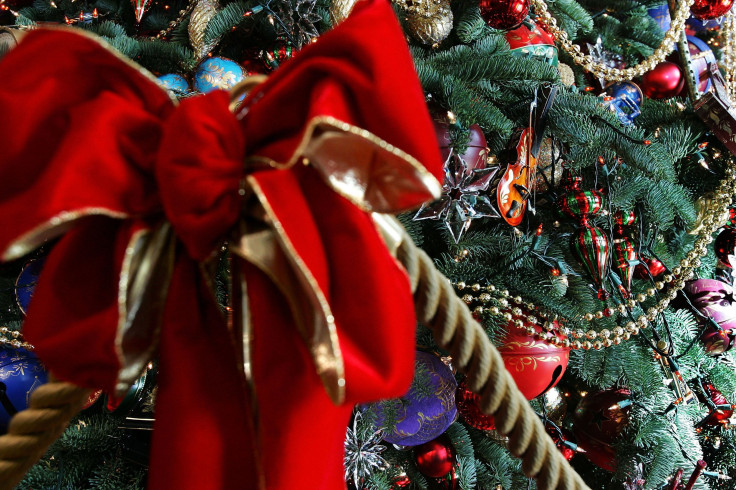 Here are 20 quotes about December, collected from Goodreads, the Quote Garden, Thought Catalog and Forbes:
"Chill December brings the sleet / Blazing fire/ and Christmas treat." — Sara Coleridge
"Spring passes and one remembers one's innocence. Summer passes and one remembers one's exuberance. Autumn passes and one remembers one's reverence. Winter passes and one remembers one's perseverance." ― Yoko Ono
"Christmas is a time when you get homesick — even when you're home." — Carol Nelson
"Who is not a love seeker when December comes? Even children pray to Santa Claus." — Rod McKuen
"December, being the last month of the year, cannot help but make us think of what is to come." —Fennel Hudson
"It is December, and nobody asked if I was ready." ― Sarah Kay
"In December ring / Every day the chimes; / Loud the gleemen sing / In the streets their merry rhymes. / Let us by the fire / Ever higher / Sing them till the night expire." — Henry Wadsworth Longfellow
"In the winter she curls up around a good book and dreams away the cold." — Ben Aaronovitch
"It seems like everything sleeps in winter, but it's really a time of renewal and reflection." ― Elizabeth Camden
"This is my wish for you: peace of mind, prosperity through the year, happiness that multiplies, health for you and yours, fun around every corner, energy to chase your dreams, joy to fill your holidays!" ― D.M. Dellinger
"Blessed is the season which engages the whole world in a conspiracy of love." ― Hamilton Wright Mabie
"Come, woo me, woo me, for now I am in a holiday humor, and like enough to consent." ― William Shakespeare
"New Year's Day is every man's birthday." ― Charles Lamb
"I blink January's lashes and gush down December's cheeks" ― Sanober Khan, Turquoise Silence
"It seems like everything sleeps in winter, but it's really a time of renewal and reflection." ― Elizabeth Camden
"In this world only winter is certain." ― George R.R. Martin
"The joy of brightening other lives, bearing each others' burdens, easing others' loads and supplanting empty hearts and lives with generous gifts becomes for us the magic of the holidays." ― W. C. Jones
"It is tenderness for the past, courage for the present, hope for the future. It is a fervent wish that every cup may overflow with blessings rich and eternal, and that every path may lead to peace." ― Agnes M. Pharo
"December's wintery breath is already clouding the pond, frosting the pane, obscuring summer's memory..." ― John Geddes
"The best and most beautiful things in the world cannot be seen or even touched. They must be felt with the heart. Wishing you happiness." ― Helen Keller
© Copyright IBTimes 2023. All rights reserved.