Dell Sale At Microsoft Store Offers 31.4% Off Laptops To Celebrate Pi Day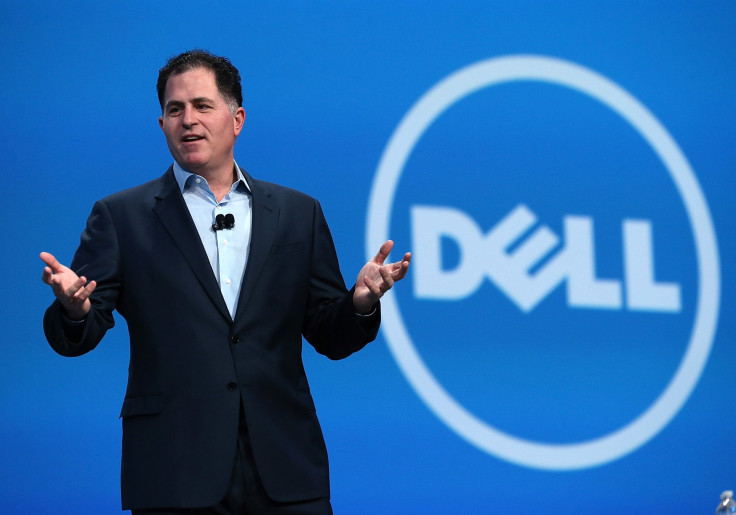 Microsoft is celebrating Pi Day with big savings on selected Dell laptops that it sells through its online store. For March 14 only, online customers can get 31.4 percent off three different laptops, starting at just $513.81. The Dell XPS and Inspiron ranges both feature in the sale, making it an ideal time to buy a new laptop whatever the user's needs.
March 14, written out in numerical form as "3/14," is celebrated as Pi Day as the date matches the first three digits of pi. The number is the ratio of the circumference of a circle to its diameter, and its prevalence in mathematical calculations has led to numerous Pi Day celebrations in tech circles. For Pi Day 2010, for example, Google replaced the logo on its home page with a "Pi Day doodle."
The Dell Inspiron 15 i5559, which normally retails for $749, is on sale at $513.81. The 15.6-inch touch-screen laptop comes with a 1 terabyte hard drive, the latest Intel Skylake processor and 8GB of memory. An Intel RealSense 3D camera enables face recognition to unlock the PC without the need of a password. Face unlocking comes as part of Windows 10, with its new "Hello" authentication system making logins simple.
The Dell Inspiron 13 i7359, normally $999, is now $685.31. That model comes with 8GB of memory and 256GB of solid state storage, faster than traditional hard drives as they don't depend on spinning metal plates to access data. The 13.3-inch touch-screen laptop, like the Inspiron 15, is powered by an Intel Skylake processor.
The Dell XPS 13 9350 is on sale starting at $685.31, normally priced at $999. The 13.3-inch touch-screen laptop is available with Intel Skylake processors, optional 16GB of memory and up to 512GB of solid state storage. Microsoft provides a wide range of customization options at checkout.
Microsoft slashed prices on Dell PCs and accessories across the board earlier this month, with Dell's monitors still on sale at up to $400 off. The monitor would make an ideal companion to today's three laptops, working as a big screen for the home or office instead of the user having to buy a larger laptop that's less portable.
© Copyright IBTimes 2023. All rights reserved.