Delta CEO: What Went Wrong And How We're Fixing It
Compassionate leader Ed Bastian doubles down on his commitment to employees and customers.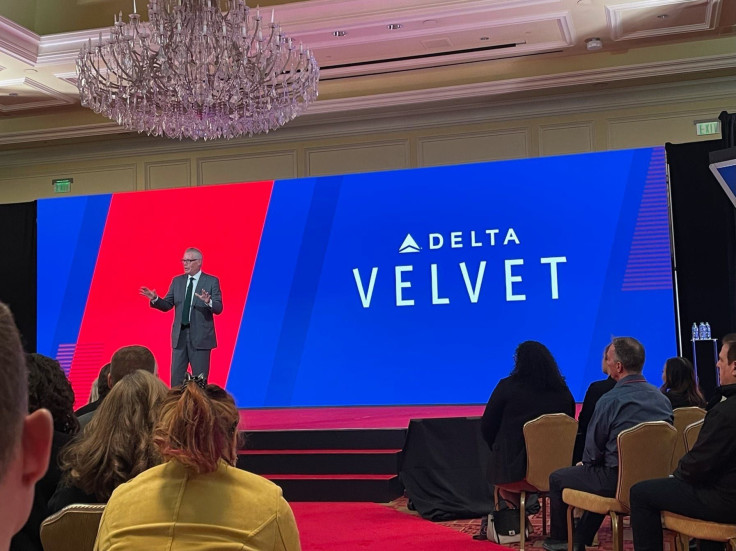 CEO Ed Bastian admits Delta fell short recently in his exclusive and exceptionally candid interview for Social Capital. Referring to Delta's level of service as the industry's gold standard, he continues to credit Delta's employees for their dedication to the customers and accepts responsibility for management's misjudgment. He shares an eye-opening glimpse into the complexities of running a global airline organization: Demand suddenly exploded after two years of Covid-effected isolation, he explains, and in rushing to fulfill "the demand that we hadn't seen in a couple years," he says, "We overdid it. We pushed and stretched our capabilities and resources too far."
He never wavers in his appreciation for and confidence in Delta's workforce. "You start with the people. And if you take good care of your people, they in turn will take good care of the customers, who, in turn, will reward the shareholders with their loyalty and repeat business." This is the philosophy that drives Ed Bastian to reinvest in Delta's people. "And that's how we approached the pandemic," he continues.
Recovery since the pandemic has been strong, and "despite the challenges, our people still delivered a healthy return to the bottom line" – and they will share in those returns. Discussing at length the importance of profit sharing continuing for employees, Ed refers to "plans for next Valentine's Day 2023 to be a big event at Delta."
More frequent than the profit-sharing events are the "velvets," where Ed gets up close and makes personal connections with the employees. These stem from the same time that profit sharing was started: After the business slowdown from 9/11. "Our people will see the first fruits of the returns of the company and of their own sacrifices." And he realized that equally important as the financial reward was communication. "We need to make sure that we are communicating as a team . . . there's events that happen in any part of the world that impact us. Our people need to understand how to think about this, what to focus on, how to do a better job, and we started this event."
He makes it very clear how much he enjoys the velvets: "every time our team brings me the schedule for the next year of how many velvets we're doing, I always tell them to add five more. . . It's the human connection that's the real visceral magic."
Ed's dedication to and respect for Delta's employees is a recurring point of his emphasis on the importance of reinvesting in them. Watch the video below for this remarkably forthright conversation with a leader we have been pleased to honor several times since we launched the Social Capital section.
© Copyright IBTimes 2023. All rights reserved.