Human Capital Is Inextricably Linked To Success
Grow your people, grow your business: Cultivate a culture of servant leadership, says TDIndustries CEO.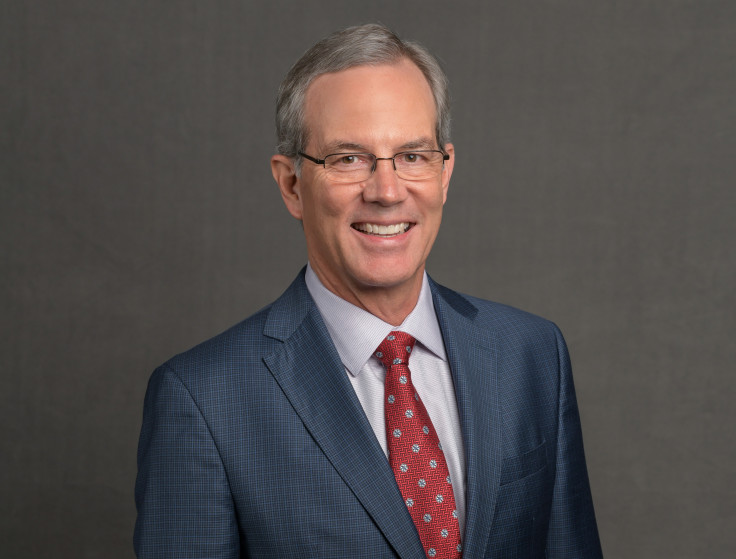 In my experience, a direct and meaningful corporate investment in the growth, development and well-being of employees, although challenging to deliver, is a significant driver of profitability and business longevity.
The last few years have produced a healthy skepticism among workers about whether organizations prioritize their well-being and professional growth. However, when founders and executives understand that human capital is inextricably linked to success and that what you sell is only made possible by a hardworking team of talented individuals, it becomes critical to invest in them, encourage them and constantly thank them. It is the right thing to do, and it makes business sense. In my industry, the only things we have to sell are the gifts and talents of our people. I want my employees, whom we call Partners, to know how proud and grateful I am to work with them.
TDIndustries (TD), the facilities service and mechanical construction firm where I have spent 18 years as CEO, has a unique formula. TD focuses on growing people and Servant Leadership, which means that we ask each employee to commit to helping everyone with whom they work to develop professionally. Our mandate is to uplift each other, help each other and achieve success--together.
We were very fortunate in the 1970s to have found businessman and author Robert K. Greenleaf's essay on Servant Leadership and adopted the Servant Leadership approach as one of our core values. Many would say that "servant" and "leader" are opposites, but my Partners and I believe that the two words are perfectly aligned and well-paired. Effective leadership starts with a genuine desire to serve others. Robert Greenleaf's efficacy test involves a few key questions: "Do those served grow as persons? Do they, while being served, become healthier, wiser, freer, and more autonomous? Do those being served become more likely to become servants?" The founder of TDIndustries, Jack Lowe Sr., a World War II veteran, had a vision of growing a company led by Servant Leaders. Today at TD, we keep his vision alive by constantly reminding our workforce that they are part of something grander. TD is a 100% employee-owned company, so everyone has a tangible stake in business outcomes.
As the third CEO of an employee-owned firm that has endured and thrived for more than 77 years, I have learned that there is a myriad of considerations when it comes to business success. Of course, promoting Servant Leadership in business and cultivating an empathetic and supportive work environment is hard to do. It demands constant practice. We are just people, so there will always be room for improvement. However, a workforce confident that their employer has their best interests at heart will weather challenging times and give customers the best value. Employees should be constantly given opportunities to learn, to pursue excellence and to own the results of their labor. I challenge workers at all levels, including executives, to embrace Servant Leadership.
These are the lessons that I learned while seeking to nurture a culture of respect within TDIndustries:
It is not easy. Endeavoring to support the growth and well-being of your employees takes work. Your delivery on this promise will not be perfect, despite your best efforts. There will always be external and internal factors that threaten to undermine your approach. There will also be times when you must make tough decisions to maintain the health and longevity of the whole organization--for the good of everyone. Nevertheless, always do your best. Your hard work will have a lasting impact. During the "Great Resignation" between 2021 and 2022, leadership in every sector saw a record-setting number of voluntary employee departures. Organizations are still reeling from the disruptions caused by the pandemic, global unrest and supply chain and workforce upheaval. Despite these challenges, continually investing in and thanking your employees makes good business sense.
According to Gallup research, when employees in the United States firmly believe that their employer cares about their overall well-being, they are 69% less likely to actively search for a new job, 71% less likely to experience burnout and 36% more likely to thrive in their life overall. It also is critical to set clear expectations and hold others accountable. You should not forget to give and solicit honest and caring feedback. It may be challenging to expect excellence, but it is incredibly powerful when you couple it with genuine care and concern.
Be committed. No matter how challenging or daunting business pressures get, you should never stop trying to both lead and serve. Be relentless in your pursuit to balance business needs that ensure the longevity and strength of your enterprise with the needs of the individual human beings that power your organization. Your corporate culture and structure must encourage respect and admiration for the contributions of your entire workforce, at every level and job. Providing professional resources, eliminating roadblocks, helping your employees and co-workers achieve career objectives and increase work satisfaction ultimately results in added stability and revenue growth. Encourage trusting relationships built on empathy, fairness and honesty. The construction industry provides an excellent metaphor for this. You cannot build a building without first building team. If the team, like the building, is strong and well-supported, it will endure.
Make it mission-critical. The only way to ensure that you always keep sight of the mandate to grow your employees is to make it the linchpin of your corporate mission. TDIndustries' mission is to provide outstanding career opportunities by exceeding our customers' expectations through continuous aggressive improvement.
Your organization's values should support Servant Leadership as well. Develop useful metrics and remind your teams about your values regularly and relentlessly--until everyone knows them by heart. It is best to get buy-in from every hire and remind your workforce to hold you accountable--even when it is hard to hear. TD's core values of maintaining trusting relationships, fiercely protecting everyone's safety, leading with a servant's heart, passionately pursing excellence and celebrating individual differences have kept Servant Leadership top of mind.
Ultimately, there is both a personal and a business case for Servant Leadership that I urge everyone to consider. The ripple effect of great workplaces is underestimated. The impact of a healthy employee on their family, extended family and the roles people take in the community is enormous. Simultaneously, if we grow people faster, we grow our business faster, we have improved financial results, and have better returns.
In 2005, MacDowell became TDIndustries' third CEO in its over-77-year history. During his tenure with TDIndustries, he has worked in almost every leadership role in the company, gaining keen insight into the evolution of the construction industry.
FOR FREE to continue reading
✔️ Unlock the full content of International Business Times UK for free
offer available for a limited time only
✔️ Easily manage your Newsletters subscriptions and save your favourite articles
✔️ No payment method required
Already have an account? Log in
© Copyright IBTimes 2023. All rights reserved.