Can Social Capital Save Us From The Robots?
Companies that put people first integrate AI and tech into society responsibly.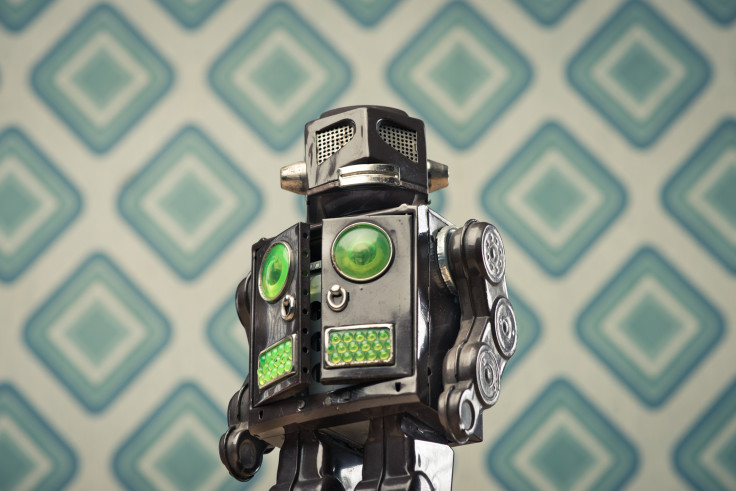 One of the biggest stories in the news for a few months now has been the idea that AI is quickly growing out of control--so powerful that at best it will replace humans in key industries, and in the worst-case scenarios it could possibly one day destroy humanity altogether.
This reached a fever pitch recently when the so-called "godfather" of machine learning, Geoffrey Hinton--who was responsible for some of the biggest breakthroughs in artificial intelligence-- resigned from Google to spread the word on the dangers of AI.. His words stoke fear that AI will eliminate jobs--and possibly endanger humanity if it gets "smarter than people."
Truth is that we have been here before during the last century, when the advent of incredible technology in general first made many believe that humans would be the unintended or even intended casualties of advancement and mechnization. Certainly there were arguably negative ramifications of that then, but most would now argue that society in general benefited in the long run because of the way technology was ultimately integrated in order to improve the lives of humans overall.
In that same way today, some companies are intent on not only not letting the machines take over and oust the humans, but are making sure that they use technological advancement--whether it be AI or technology in general--to always improve and benefit humankind rather than looking for ways to displace it.
The bottom line in making sure that happens is, dare we say, Social Capital! Because, if we are always using respect for the value and importance of people as our real bottom line, it will be the ultimate litmus test for weeding out anything--including AI and technology--that gets in the way of that.
Ultimately, we are confident that as long as companies and society in general keep the focus on Social Capital, that focus will be a natural barrier to AI or technology or anything--including greed, corporate cronyism or special interests--that may be even more threatening, destroying humanity.
Long live people--and Social Capital.
Brian Niccol, Chipotle
When we first honored Brian Niccol back in 2020 in "10 Of America's Top CEOs Talk with IBT's Social Capital About How To Be Authentic," it was for the heroic way he helped Chipotle overcome the disastrous ripple of e-coli outbreaks a few years previous to roar back to success as the company devoted itself to providing healthy food, served in a healthy place and produced in a healthy way that is good for consumers and the rest of the supply chain in so many ways.
Niccol rebuilt the company's reputation and its profits through his dedication to those principles using biotechnology "with an eye toward establishing the highest standards for safety." That included DNA-based testing of ingredients before they are shipped to Chipotle locations and extensive changes to food preparation and handling practices. New paid sick leave plans were designed to ensure ill employees stayed home. Chipotle also spent millions to help local farms meet food safety standards, and to make more local ingredients available across the country by creating a supply chain that helps the planet, the consumers and the food stay healthy.
But that was just the tip of the iceberg of goodness and respect for Brian's people.
During the pandemic, Brian's company invested tremendous resources to carefully create technology-coordinated town hall meetings with all 3,000 restaurants, so that there could be a powerful two-way connection between him and his people.
"I think the biggest benefit is just to let people know I care," says Chipotle's CEO, reiterating the quality we have been so pleased to honor him for as a Social Capital leader, "I want to hear the feedback, because we genuinely want to invest in our people and invest in our company the right way."
Those meetings and the fruit of those conversations led to actual actionable suggestions from employees that led to even more technological solutions to improve people's lives.
"We continue to look for ways to enhance our tools and systems to support in-restaurant execution and improve the overall experience for our employees and guests," Brian explained to IBT. "For example, we make our chips fresh in-house all throughout the day, and the process is a monotonous, labor-intensive task that doesn't excite the crew as much as other functions. Integrating technology to the chip station removes teams from this function, allowing them to focus on the culinary duties that drove them to join Chipotle."
So, in an incredible example of the kind of people-centered technological focus we are talking about in this article, Chipotle's culinary and technology teams came together to create a custom-made robot called "Chippy" to cook and season the restaurant's chips, which is currently being tested in one of its locations. Crew members have a "co-biotic relationship with Chippy, working alongside the kitchen assistant in the restaurant and providing operational feedback so we can continue to make enhancements for them," says Brian.
"Chippy is trained to replicate Chipotle's exact recipe to cook the chips to perfection, finishing with a hint of lime juice and a dusting of salt," Niccol explains. "Additionally, Chippy can continuously make chips throughout the day, which results in fewer outages and improved freshness."
From that to a discussion of the company's growth, Brian says, "I want to grow a company that people want to work at. And I want to grow a company that people want to grow with us."
Well, Brian, it sounds like that is exactly what you are doing.
Joe Ucuzoglu, Deloitte
Deloite believes that technology can and must serve people first and foremost. That's just one manifestation of its overall people-centric strategy diseminated through many employee programs. And this is why we first honored Deloitte US CEO Joe Ucuzoglu last year in "Family Still Matters: CEOs Who Support America's Most Important Institution."
Why do business this way? Well, if there is one big reason for it, it's the deeply devoted beliefs of its altruistic-minded CEO, who believes wholeheartedly in our Social Capital approach to doing business.
"If we embrace the obligation to serve a broad cross-section of constituents, we do right by our employees, we do right by the communities where we live and work. By virtue of doing right by those constituents, profits will be an outcome, not the initial or primary objective," Joe declares . "They're a natural long-term outcome."
So, it makes complete sense that the company extends this people-centric value to the way it integrates technology into the company. Deloitte's "Workforce Experience by Design" practice uses human-centered, equity-based design to understand workers just as well as it understands its customers and to then design solutions that will help create better overall experiences for its employees that will build trust and loyalty.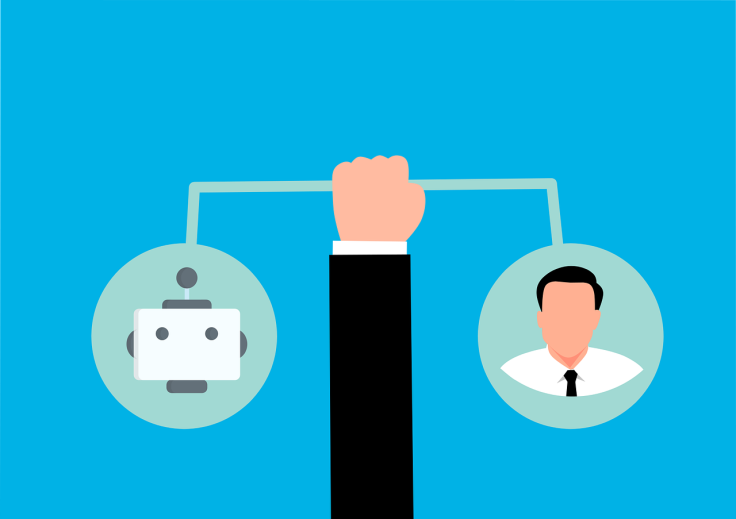 Deloitte's 2021 Global Human Capital Trends report highlighted the company's core belief that "humans and technology are more powerful together than either can be on their own," and that companies, "should evolve their thinking about technology replacing humans to using technology to collaborate with humans."
So Deloitte put a five-point plan in place to assure that would happen, which included the following:
"Collaboration and Communication," essentially providing learning and knowledge to employees through technology; "design," or using technology in a human-friendly way that provides the quickest and simplest routes to training; "work enablement," using technology to make work more efficient; "personalization," to assure that the technology fits the person and not the other way around; "consistency," or using technology to create consistent work experiences for the worker and the company; and, finally, "data--creating an ability to utilize real-time information, dashboards, and applications to improve and enable decision-making work completion."
All in all, it comes back to Ucuzoglu's belief, and ours, that people are the point of profits and not the other way around. And he believes fully, like we do, that this philosophy is authentic, effective and will win out over the archaic bottom-line thinking that put employees last.
"On one end, there's some skepticism as to whether this is virtue signaling," explains Joe. "On the other end, there's some lingering debate about whether this broader focus on stakeholders detracts from shareholder returns. If you cut through all the noise, what we're seeing is actually a huge convergence of interests. This is core to sustaining a vibrant capitalist system. If you take a long-term view, the only way that you're going to deliver sustainable shareholder returns is to take really good care of all of those constituents."
We couldn't agree more Joe. And congrats on being honored once again as a Top Social Capital CEO.
Duncan Angove, Blue Yonder
"At Blue Yonder, we're integrating AI tools into our solutions in a way that allows users to increase the efficiency of their work," says CEO Duncan Angove. Explaining that generative AI tools are built on large language models that are able to perform complex reasoning, deduction and creativity, which are particularly well-suited for tasks like programming and data analysis, he points out the benefit in enabling people to free up their time to apply that data or code most appropriately to meet business objectives.
Blue Yonder offers a software platform that leverages industry-leading AI and ML to help companies globally with their digital supply chains by enabling them to see deviations and potential business disruptions automatically and early. Luminate's combination of AI and ML gives companies complete supply chain visibility, orchestration and recommendations that enable better business decisions.
"As one example, at our annual user conference ICON last week, we showcased new supply-chain co-pilots that use generative AI technologies to allow supply chain planners to significantly improve the productivity and effectiveness of their time, and simplify the machine-user interaction dramatically," Duncan says. "We're also exploring quantum computing technologies to help solve the most complex supply chain problems where traditional computing techniques fall short. We plan to accelerate the adoption of these advanced technologies within Luminate® Platform in 2023."
Blue Yonder's investment in artificial intelligence led it to launch its Artificial Intelligence (AI) 50 List,highlighting the top thought leaders, innovators and influencers working to advance the development and adoption of AI globally.
And Blue Yonder, itself, has been honored, being awarded a bronze medal from EcoVadis in recognition of its corporate social responsibility. EcoVadis evaluates companies on themes that include environmental impact, ethics, sustainable procurement and--tipping the scale on our primary focus for this Social Capital section--labor and human rights, and it ranked Blue Yonder in the top 22% of the more than 60,000 organizations it reviewed.
As a company, Blue Yonder encourages employees to do good in their personal lives. Each employee is given two full paid days per year to spend doing volunteer work of their choice. And at work, employees have initiated employee-led resource groups (ARGs) that include Women's Interest Network (WIN), the Black Resource Initiative Dedicated to Gaining Equality (BRIDGE), BYourself (LGBTQ+) and Veterans of Blue Yonder. Blue Yonder encourages all associates to participate in ARGs as allies and aim to promote diversity, openness, inclusiveness and belonging.
All of this supports what Blue Yonder states on its website: "We set out each day to create an environment for our associates, customers and partners that enables effective collaboration, creativity and innovation."
Eilert Hanoa, Kahoot!
"We firmly believe that technology will never replace neither teachers nor good teaching. Rather, technology is yet another superpower teachers wield every day." Eilert Hanoa, CEO of Kahoot!, is very clear as to his belief in technology as tool to help people do their jobs better rather than replace them. He emphasizes Kahoot!'s commitment to offering solutions and platforms that help educators create classrooms that engage students, as research continues to show that engagement improves learning outcomes.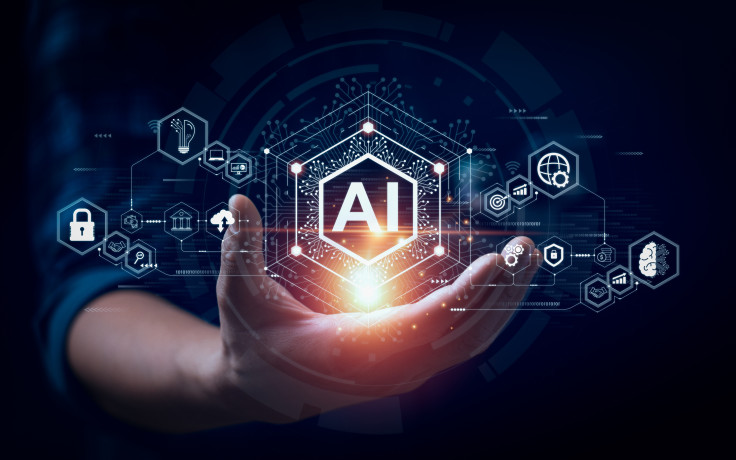 "Rapid advancements in both learning technologies and AI present an exciting moment for teachers and educators," Eilert says, noting, "At Kahoot!, product innovation is embedded in our culture, and we have always taken advantage of the latest and most effective technologies in our products." The line-up of solutions Kahoot! Plans to release this year include new AI-based features to optimize efficiency of content creation and ease-of-use, as well as new offerings to both school, work and home. "These new features will amplify the capabilities of our solutions, making them even more powerful in the hands of our users. And we can do so in an environment that is curated, safe and beneficial to publishers and partners."
Eilert backed his belief in the value of this approach to technology with his wallet, becoming the first investor in the company when it was founded ten years ago. After serving several years as chairman of the board, he became CEO in 2019.
The learning platform is among the few education brands that have resonance across the classroom, the boardroom and living room. The platform is used by more than 8 million teachers and professionals at 97% of Fortune 500 companies to create engaging quizzes and games to make learning fun. In particular, teachers around the globe are using Kahoot! in their classroom every day to excite students, citing student engagement as the challenge that worries them most in their classrooms.
Perhaps unexpected for an education brand, Kahoot! has been named among the top 10 "coolest" brands among Gen Z by YPulse, the leading authority on Gen Z and millennials.
And last year, Kahoot! was named to Fast Company's second annual Brands That Matter list, recognizing companies and organizations that have achieved relevance through cultural impact and social engagement, and offering inspiration to others.
"At Kahoot!, our mission is to make learning awesome. Whether you're in a classroom, a boardroom or your living room, we believe that anyone can create magical learning experiences through harnessing the power of friendly competition, interactivity and play," Eilert said when the list was announced. "It's an honor for Kahoot! to be included in Fast Company's second annual Brands That Matter list, highlighting how we put our mission into action not only by delivering robust solutions, but through engaging our users in rediscovering the joy of learning every day."
It's a value that aligns perfectly with our Social Capital position that knowledge is the ultimate equalizer or advantage that empowers people to achieve their potential.
Dr. Chris Mansi, Viz.ai
"Viz.ai's mission is to increase access to life-saving treatments, which means helping hospitals get more patients to the specialist who can provide optimal medical care for a particular disease," says Dr. Chris Mansi, CEO. The company's AI technology has been shown to increase both the efficiency of clinical workflow and the number of patients receiving lifesaving treatments, which, Dr. Mansi notes, enables healthcare professionals to do their jobs easier and better. The company made the cut for Forbes Next Billion-Dollar Startups list in 2021.
Pointing out that clinician burnout is a serious global problem that escalated during the COVID-19 pandemic and continues today, due to staffing shortages and administrative burden, Dr. Mansi says, "As a neurosurgeon, I experienced first-hand burnout and inefficiencies in the healthcare system, which lead to suboptimal care and outcomes for patients. I started Viz.ai with my co-founder David Golan to change that--use AI to automate manual functions and expedite the flow of critical information and communication to ensure that patients get to the right specialist at the right time, all on the cell phone."
Technology may be the company's tool and mission, but it's based on strong Social Capital principles. "People are everything at Viz.ai," Dr. Mansi says. "We invest deeply in our culture and employee well-being and focus everything we do to benefit the patients we serve."
Describing Viz.ai's core values as the anchor to the company culture and the decisions that the company makes, Dr. Mansi says the first of those values is "Patients First." "We are always there for our patients and hyper focused on how we can improve patient care and outcomes," he says, citing as example the investment Viz.ai has made in building its implementation, clinical and customer success teams. The teams work very closely with their customers to conduct training and remap workflows using Viz.ai--thus getting patients to treatment faster, which lowers length of stay and disability. "Another core value that is essential to the way we do things at Viz.ai is 'Kindness Wins.' We believe that kindness is critical in building healthy and positive long-term relationships among employees, partners and customers."
Employee benefits illustrate Viz.ai's commitment to supporting "every employee's journey at Viz," as its website puts it. Benefits span from paid healthcare premiums and a 401K plan to generous vacation time and monthly Wellness Days. According to the website, "We offer each and every employee the opportunity to tend to fiscal, physical and mental health."
At Viz.ai, the AI algorithms automatically identify patients with a particular disease such as stroke, aneurysm and pulmonary embolism, and alert care teams in real-time. Clinicians then securely view patient information, such as a CT scan or electrocardiogram, and communicate with the care team to coordinate care. "By making it easier to detect disease earlier and empowering clinicians with real-time information, we reduce burnout and advance better patient outcomes with faster time to treatment, decreased length of stay, and lower disability," says Dr. Mansi. "We use technology to complement and support care teams, and this is evidenced by the very high engagement on the Viz.ai platform--90% of our AI-powered alerts are viewed in under five minutes."
Dr. Mansi sees the potential for AI to dramatically improve the quality of care that patients receive, and reinforces its Social Capital value. "The biggest misconception about AI is that it might replace people's jobs in healthcare," he says. "Those of us in healthcare know just how complicated healthcare is. AI is there to assist."
Scott Rechler, RXR
"Historically, real estate has been a very transactional business," RXR Chairman and CEO Scott Rechler observed, in an interview with McKinsey in August 2020, at the height of the COVID-19 pandemic when concern for the economy sometimes overshadowed concern for people. "We felt that by leveraging our digital skills, we could create a unique and personalized experience for our customers similar to what they're used to in other aspects of their lives." This was a noteworthy attitude in an industry that was not at that time known for being particularly tech savvy. But even before the pandemic so severely disrupted the economy, the New York City-based commercial and residential real estate developer had begun investing in the digital capabilities that would set it apart from competitors.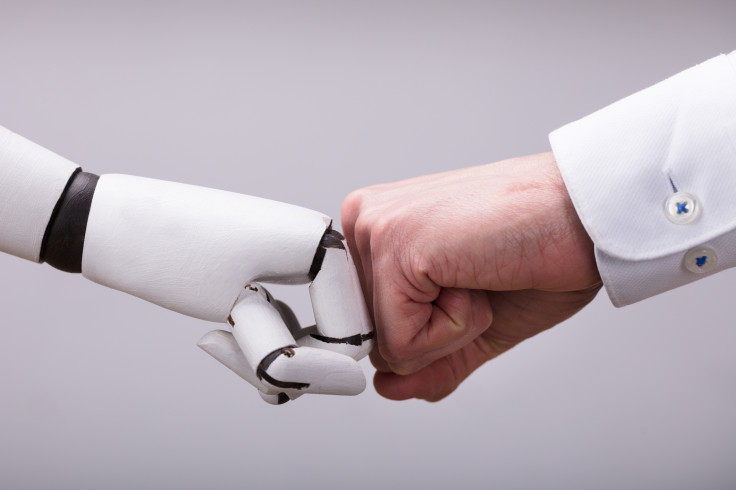 The company brings together data scientists, designers and engineers in its Digital Lab to develop state-of-the-art technology, cutting-edge data capabilities and pioneering strategic partnerships to better serve the changing ways we live, work, play and stay in urban environments.
RXR was recognized for these efforts by Microsoft, which named RXR Realty a finalist for its 2021 Microsoft Partner of the Year Awards for the Internet of Things. Microsoft presents the awards to demonstrate "how partner innovations can bring Microsoft technology to life, to meaningfully impact the lives of people around the world," as Microsoft's blog explains. "Our partners have shown amazing agility and creativity in building solutions based on Microsoft technology across the intelligent cloud to edge, all while adapting to these changes themselves. We have seen partners not only exceed existing customer expectations, but also contribute to their communities in offering creative solutions that help solve challenges for customers, communities, and the environment."
As a company, RXR is committed to fostering a healthy workplace and building a stronger culture through professional development; talent acquisition; and prioritizing diversity, equity, and inclusion. The goal is to create an environment where every RXR team member is well-positioned and empowered to achieve success.
In RXR's most recent ESG report, Scott says, "We believe each of the development and operating assets we own provides catalytic investment to spur new economic opportunities for the area. This includes creating new jobs for local residents and supporting local businesses and minority- and women-owned businesses, which, in turn, create more robust and resilient communities." He notes that in 2021, RXR invested more than $1 billion to support the development of approximately 2 million square feet of new space that included more than 1,000-new residential units--including 202 affordable units--in the New York metropolitan region. These developments, he pointed out, supported more than 4,500 construction jobs and were expected to support 160 new permanent jobs.
"In the end, the success of any company rests on how effectively it focuses on its people, its customers, and the communities in which it operates," Scott says.
© Copyright IBTimes 2023. All rights reserved.