The Secret Formula For Community Engagement
Allianz Life CEO offers a three-pronged approach to powerful outcomes.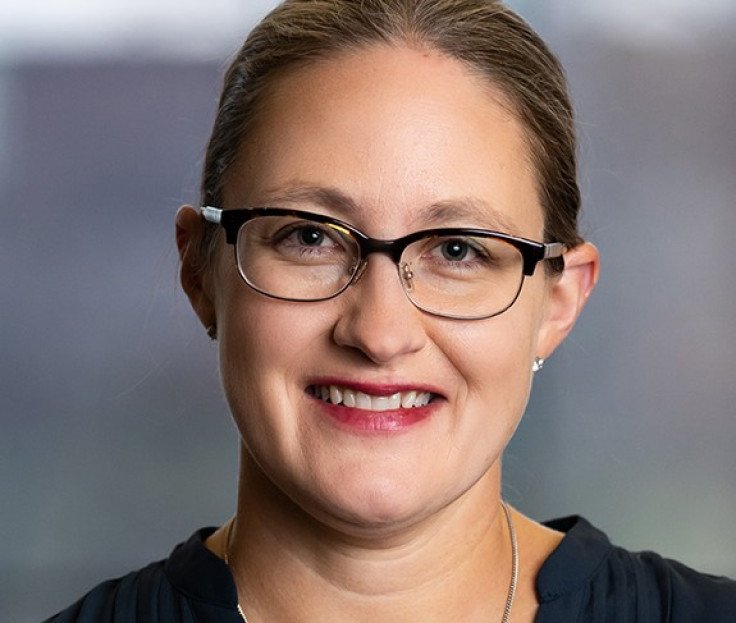 Ask any CEO about the importance of community engagement, and you will hear resounding agreement about the opportunity to engage employees and make an impact on our communities--locally, nationally and, sometimes, even internationally. All companies strive to make a difference, but attaining this lofty goal is sometimes easier said than done.
While it is easy to write checks and hope for good outcomes, the best companies take a strategic approach to their community engagement, creating focus for maximum impact and change while activating their employees' passion for giving back.
So where do you begin? I am an advocate for a three-principle approach:
Take an honest assessment of your efforts to understand your true impact.
Align your community engagement strategy with your mission to enable your company to make a deeper impact through the work you do every day.
Engage and activate your employees to bring more value to your partnerships and recognize and share the difference they make.
Our experience at Allianz Life continuously pointed us back to these principles, and it is my hope that this is meaningful to organizations of all sizes. Patience is key as it takes time and an ongoing ability to adapt to attain community engagement success.
The first step on your journey is arguably the most difficult but most important: Assessing your efforts will be the basis to inform important decisions about the direction of the overall strategy. This means taking stock of your charitable programs and contributions, understanding the impact you are making through direct feedback from community organizations and employees, and considering how you stack up against peer companies. This could include assessing total charitable contributions overall and within your focus areas, average grant size, volunteer hours, paid volunteer benefits, top nonprofit partners, and whether or how your programs intersect with your mission as a company.
We conducted an extensive assessment of our approach and, while we were doing many things well, it was clear that we could be more focused and, thus, more impactful. Our giving and volunteerism was scattered over several unrelated focus areas, resulting in a little bit of help to a lot of organizations. In addition, not everything we were doing aligned with our core strengths as a financial services company. Lastly, we were underestimating the true power and underlying passion that our employees had for giving back, and the importance of aligning employee and company efforts to achieve common goals.
The assessment and its findings led us to the second stage, or principle: aligning community engagement with our overall business strategy. Companies cannot be everything to everyone and should focus on their area of expertise, facilitating opportunities to build deeper relationships and creating the greatest positive impact on the community. In our case, we focused on building a path from financial stability to sustainability and security. While we had to make the difficult decision to end our involvement with some organizations, we knew we could help solve problems and create truly positive impact in the community with a strategic focus. We now use this lens to help determine our programs and partners. We consider how well potential partners fit our focus and what resources beyond financial support we can use to help advance their mission in support of financial security.
While this may seem limiting, our experience has been the opposite: Focus allows us to more effectively showcase how our business can catalyze change in the community, including beyond charitable giving and volunteerism. For example, our impact investments in affordable housing allow us to operate our business and provide long-term positive impacts in communities across the nation. And by partnering with other companies and associations in our industry, we can make an even more powerful difference. Allianz Life is a founding member of the American Council of Life Insurers' (ACLI) "360 Community Capital," which is a nonprofit investment partnership. Together with many of the largest life and annuity companies in the U.S., we are joining forces to begin investing in affordable housing in marginalized communities through partnerships with nonprofit and public community development organizations. Affordable housing is a cornerstone for financial security, and this initiative will help pool the collective power of our industry to make a meaningful impact on this important aspect of advancing equity.
In addition, through our Allianz Life Ventures program, we are a founding member of the MSP Equity Fund, which is a fund of Gener8tor, one of our long-time Ventures partners, focused on providing support to Black, Brown and women entrepreneurs in the Twin Cities. The first known venture capital fund of funds in the country, MSP Equity Fund will invest in 10 or more different venture capital fund managers--backing local funds and attracting new funds to Minnesota. In turn, these funds will commit to investments in Minnesota startups led by Black, Brown and women entrepreneurs across industries.
The third and last stage, or principle, of strategic community engagement is perhaps the most invigorating. Engaging and activating employees is rewarding on many levels and beneficial for employees, your company and the organizations you support. For us, our assessment indicated that our ad hoc approach was not harnessing the true power of employees to enact positive change. We needed to create opportunities to engage employees within our areas of focus and connect volunteerism with leadership and talent development, while also leaving space for employees to pursue what matters to them. By doing this, we create deeper engagement and impact. There were many ways to engage employees, from actuaries volunteering their time with organizations that help build student financial literacy to attorneys offering pro bono legal support for those trying to get back on their feet.
We also reinforce and recognize our employees' efforts by providing contributions to nonprofits where employees volunteer and celebrating teams that volunteer to encourage teambuilding. Sharing impact is often overlooked, but it validates for employees that their time spent is making a profound difference, and we continuously adapt our program based on employee feedback and community needs.
There is no one-size-fits-all approach for companies to succeed in community engagement. However, applying the same rigor and innovation used in overall business strategy to community engagement is a good first step in helping create a lasting positive impact.
(Jasmine Jirele is president and CEO of Allianz Life Insurance Company of North America [Allianz Life]. With more than 25 years in the financial services industry, she has broad experience in financial services strategy, marketing, product and operations.)
© Copyright IBTimes 2023. All rights reserved.