Delta Fire Spreads Over 5000 Acres, Forces Evacuations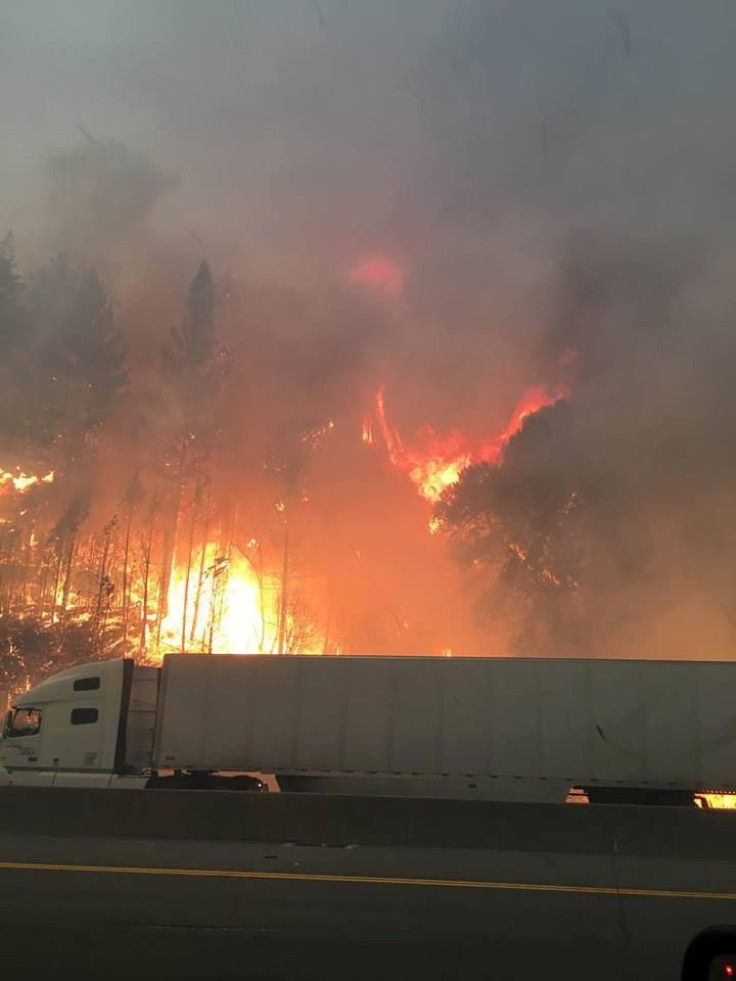 Delta Fire spread to over 5,000 acres Wednesday near the Shasta-Trinity National Forest, Northern California, with zero percent containment, latest reports said.
The Delta Fire, burning near Interstate 5 by the Vollmers exit north of Lakehead, forced the closure of the Interstate in both directions and prompted an evacuation in affected areas.
According to a report on InciWeb, the Shasta County Sheriff's Office was conducting evacuations on both sides of the I-5 north of Lakehead to the Shasta/Siskiyou county line. Areas from Vollmer to Gibson were also being evacuated. The Siskiyou County Sheriff's Office issued evacuation warnings for Dunsmuir area.
An evacuation center for people will be opened at the Mount Shasta Community Center, 629 Alder Street, the report added.
"The Marine Corps has ordered the evacuation of its entire mountain warfare training center in Bridgeport, CA due to wildfires in the region," a journalist with Military.com said.
Another announcement on InciWeb reported Interstate 5 was closed from 10 miles north of Redding at Fawndale Road to 3.6 miles south of Mount Shasta at Mott Road. Authorities advised motorists to take an alternate route.
Multiple schools have canceled or delayed classes due to the fire, ABC-affiliated KRCR News reported. The Dunsmuir High School scheduled to have a late start Thursday while Castle Rock Union Elementary School announced they will be closed on the day.
Amtrak's Coast Starlight service from Sacramento to Klamath Falls, Oregon, was temporarily delayed due to the fire, Beth K. Toll, a spokeswoman for Amtrak, said, adding no alternative routes were currently available, local daily Redding Record Searchlight reported.
"Service will resume as soon as conditions safely permit," she said.
California Interagency Incident Management Team 5 was trying to contain the blaze, InciWeb reported.
More than 600 personnel were trying to put out the fire, with hand and engine crews working throughout the night to build fire lines. Due to unfavorable conditions, no air attacks were possible at the moment.
According to InciWeb, the cause of the fire was noted as "human" and the fuels involved in it included timber (Litter and Understory), brush (2 feet), mixed conifer and decadent brush.
The fire was said to be of extreme nature with short crown runs, uphill runs, spotting and extreme fire behavior observed with rapid rates of spreading. Warm, dry weather with high temperatures was noted in the area.
The Delta Fire started in Shasta County, 2 miles north of Lakehead, near Interstate 5 on Wednesday at 12.51 p.m. (3.51 p.m. EDT). Within 12 hours, the fire spread rapidly to the north into Salt Creek and Pollard Flats, east toward Greens Mtn/High Mtn and west toward Damnation Peak and Slate Creek, affecting sections of I-5 and the Union Pacific railway, InciWeb reported. In the next 12 hours, the fire continued to the north into Slate Creek and east toward the Hirz Fire footprint, the report said.
Multiple agencies including the U.S. Forest Service, Shasta County Sheriff's Office, Cal Fire, and the Redding Fire Department were working together to contain it.
Meanwhile, a separate wildfire in the state dubbed Kerlin Fire spread over 2,000 acres within 24 hours near Hyampon with zero containment. The Trinity County Sherriff office issued mandatory evacuation notice to residents along county road 311 from Lake Mountain Ranch to Dead Man's Point. Multiple agencies, including U.S. Forest Service, were responding to the fire.
© Copyright IBTimes 2023. All rights reserved.