'Deltarune' Coming To PS4 Late February
Sony confirmed that "Undertale" creator Toby Fox's "Deltarune" first chapter is coming to PlayStation 4. With this release, the game has covered almost all of the major gaming consoles in the market, which could potentially be setting up the release of the next chapters of this game. Here's what we know about this.
According to the official PlayStation Twitter, the "Deltarune" PS4 release will be this coming Feb. 28. Similar to its PC and Nintendo Switch release, "Deltarune" will also be free to download, and in PlayStation's case, from the PlayStation Network. So far, Toby Fox's games haven't been released on Xbox One.
"Deltarune" focuses on the adventures of a self-insert character that features familiar characters from Fox's previous game, "Undertale." Even though the game has similar characters, it is still unknown where Fox plans to bring this game's story and if it's still related to the "Undertale" series.
For now, interested players will have to try the game out for themselves so as not to spoil the experience. Toby Fox's games have been known to be better when players are going in blind and enjoying everything that Toby Fox has to offer in a game. So far, his games have always been full of bizarre yet effective humor which manages to make its players enjoy the adventure as they go.
For now, we've yet to know when the next chapters of "Deltarune" will arrive and be playable. In the previous "Undertale"entry, Toby Fox teased a new game or content from him using one of his mysterious "Undertale" character's research notes. W.D Gaster was some sort of Easter Egg character that players could spend time finding clues about him, and this character somehow exists separately from the "Undertale" story.
Apparently, one of W.D Gaster's research notes mentioned going into some sort of "darkness," which could explain his ghastly appearance in "Undertale." Many "Undertale" fans wanted this Gaster mystery to be answered, but Toby Fox's "Deltarune" is somehow expected to have a fresh set of clues about this mystery. More than its zany story, Toby Fox's game has a surprisingly layered plotline which keeps its fans on their toes.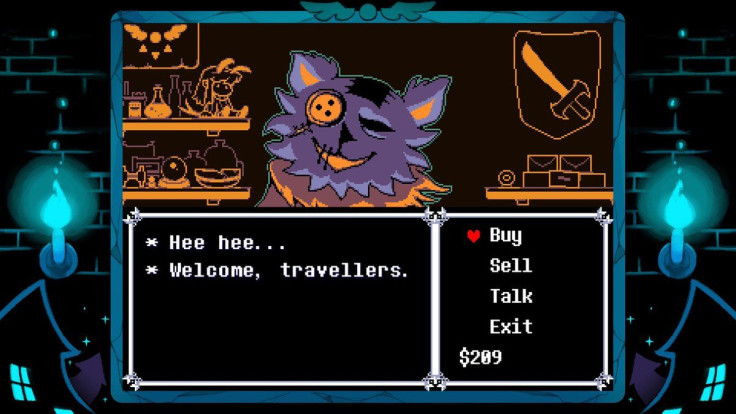 © Copyright IBTimes 2023. All rights reserved.
FOLLOW MORE IBT NEWS ON THE BELOW CHANNELS