Demi Lovato Alleged Nude Photo Scandal Heats Up After More Apparent Naked Pictures Leak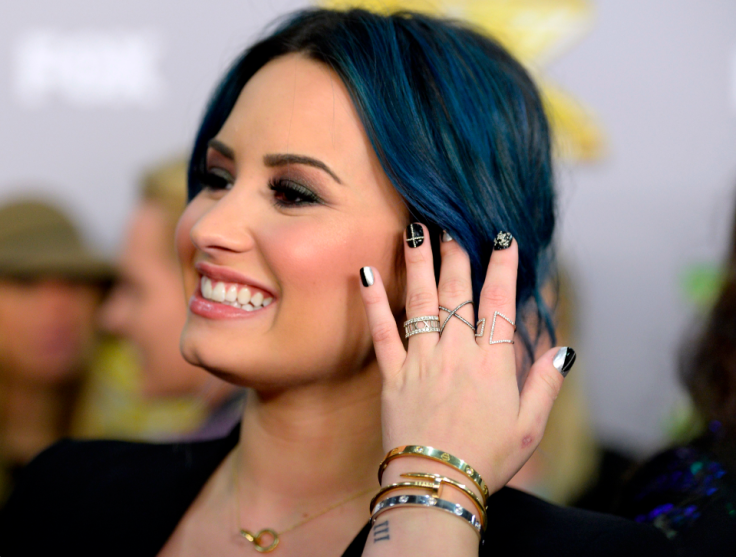 Demi Lovato could have a scandal on her hands if someone has truly sold naked pictures of her. Radar Online first reported that the salacious images existed back in August 2013, and on Sunday they followed up the report.
The news site wrote a "told ya so" article after new pictures leaked online that show Lovato, now 21, kissing boyfriend Wilmer Valderrama. She is reportedly "clearly nude" and in bed with the former "That 70s Show" star in photos that have not yet been posted online.
[Click here to see the intimate pictures of the celebrity couple, courtesy of Hollywood Life]
When the scandal first emerged, the pictures were of "The X Factor" judge alone. It was widely believed that the first alleged nude images were photoshopped, but the new ones appear to be real. The new compromising pictures were probably taken shortly after the first batch and possibly leaked from the same unidentified person, Radar Online said.
Neither Lovato nor Wilderrama have commented on the apparent photo leak. But Lovato did prep an intriguing tweet to her fans on Saturday.
It was a favorite nearly 70,000 times by Sunday night. Translated, the message says: "I am strong. I am a fighter. Do not underestimate me."
The new pictures don't show either of them naked, but reportedly there are other images that haven't been leaked that show Lovato wearing fewer garments.
It's not clear how the images were obtained.
At least 50 female celebrities have been the victim of a cyber crook, with the FBI reportedly getting involved. Images were stolen from stars like Vanessa Hudgens, Rihanna and Jessica Alba.
Follow me on Twitter @mariamzzarella
© Copyright IBTimes 2023. All rights reserved.