Demi Lovato Shares Hottest Summer Photos On Instagram
In the past few weeks, Demi Lovato has been sharing pictures of herself in skimpy clothes, soaking up the sun. With summer coming to an end, she will get back to working on her music.
Lovato went to Bora Bora Island for a short summer vacation a few weeks back. The singer shared photographs of her from the trip with her fans on Instagram.
Bora Bora Island is Lovato's "favourite place on Earth." She called it "heaven on Earth."
Lovato wore a leopard print bikini during her summer vacation. She took some time off to relax at the beach, and enjoyed soaking up the sun at the swimming pool. A few photos she shared online show her wearing a pair of sunglasses and a wet hair look.
The vacation also involved Lovato working on her Jiujitsu, a form of martial arts. In another online post the singer revealed that she was sitting at the gym and having her post workout shake. Instead of sharing a snap of her sweating at the gym, she decided to share a sexy picture of her lying down in what appears to be her hotel room.
"I like this pic where I feel sexy and I can also defend myself from anyone that ever tries to attack me," Lovato wrote in the post.
Summer is nearly over, but Lovato had good reason to celebrate recently. The singer took to Instagram to share details about how much fun she had on her birthday, and she also thanked all her fans for all their love and support.
Lovato described her birthday as one of the happiest days of her life. She described the day as "surreal.. invigorating.. inspiring.. funny.. touching..." and filled with positivity. The singer said that she is living her dream life, and she apparently did something "exciting" on her birthday.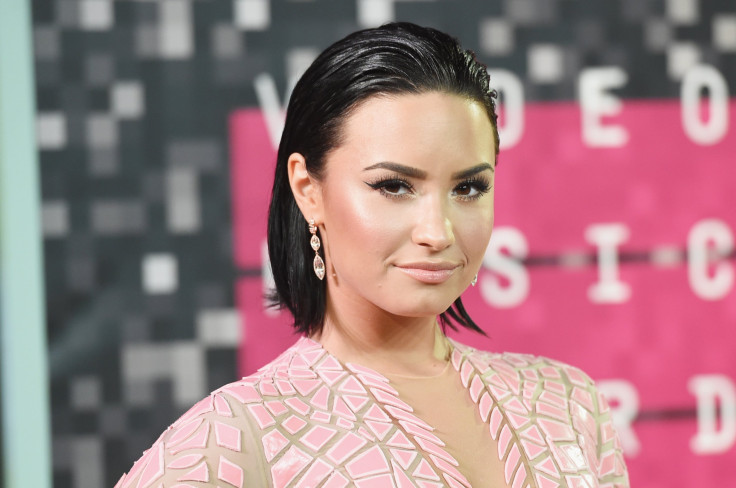 © Copyright IBTimes 2023. All rights reserved.