Demi Lovato Slams Nick Jonas' Ex-Girlfriend Olivia Culpo: Why She Doesn't Like 2015 Miss Universe Winner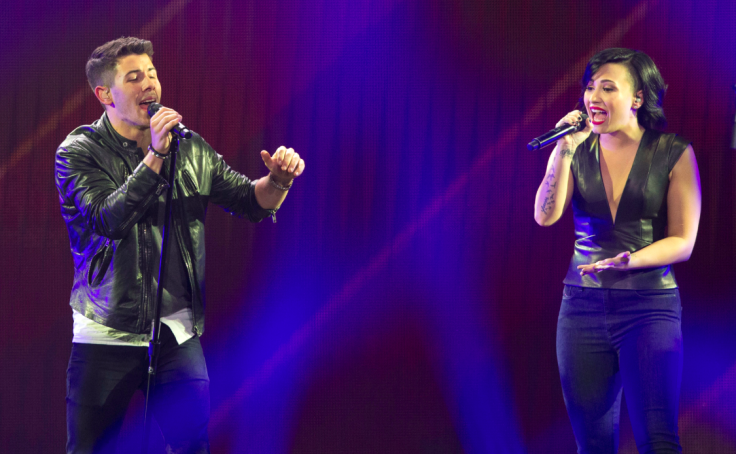 Demi Lovato and Nick Jonas have been friends for years, so it's no surprise they were comfortable enough to give a candid interview to Billboard Magazine Thursday. They were so open, in fact, that they even dished about Jonas' ex-girlfriend, 2015 Miss Universe Olivia Culpo.
While Lovato didn't say anything too salacious about the beauty queen, the "Cool For The Summer" singer claimed Culpo didn't make Jonas laugh. "Honestly, I didn't like her anyway," Lovato said. "It's not because she's mean or anything, but he has such a great sense of humor and I want him to be with someone that makes him laugh. I can tell if something's up because he'll close off."
Things haven't always been easy for her and Jonas. The two became estranged after Lovato left their tour early in 2010 to seek rehab. "[I thought] that we were going to get sued," the "Close" singer said about Lovato's early departure. "I mean, it was bad. On top of losing a friend, we have seven dates left, it's a big production, people are expecting to see Demi and that's not going to happen." He continued: "I was angry, because a week before I pleaded with her to confide in me. We talked on the plane for two hours."
Lovato said things were awkward with Jonas after treatment. "After treatment, I had to have some time sober before I wasn't embarrassed to talk to him," she said. "Nick says I sent text messages, but I don't remember s---. The first time we saw each other since that tour was my [2012 Los Angeles] concert at The Greek. We caught up right before the show, then performed. It was an emotional reunion — I got one of my best friends back."
Follow me on Twitter @mariamzzarella
© Copyright IBTimes 2023. All rights reserved.