Demi Lovato Talks Stretch Marks, Cellulite After Applauding Kendrick Lamar's 'Humble'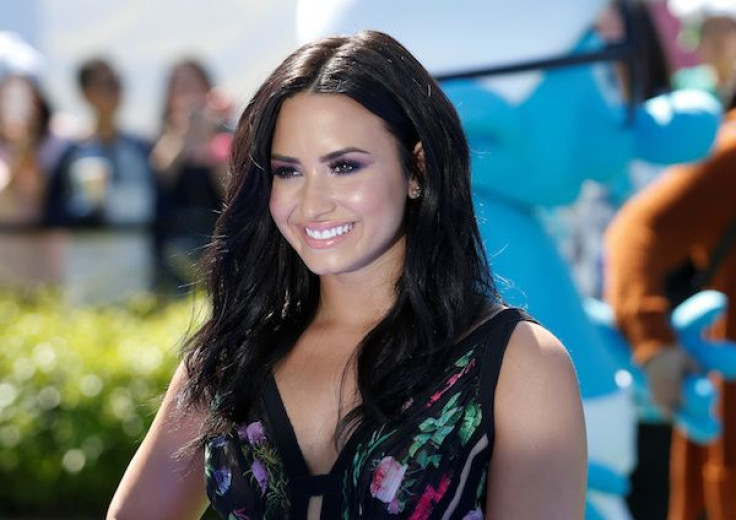 Demi Lovato is inspiring her fans to accept and love their bodies. The "Stone Cold" hitmaker did this after hearing Kendrick Lamar's new song, "Humble."
On Saturday, Lovato sent her fans a positive message on Twitter. First, she lauded hip hop artist Lamar for suggesting in his "Humble" rap that he is fine with ladies having stretch marks. For the former Disney actress, this is proof that Lamar is not "misogynistic" and is spreading the word about loving yourself. In a follow-up, Lovato admitted that she has stretch marks and cellulite too, but she's "totally cool with it."
Instantly, Lovato's tweets received a lot of positive responses from her fans who were thankful for her message. One fan wrote: "Embrace them girl because you know they make you you. You are beautiful don't you ever forget that." Another commented: "Body positivity is so damn hard for me sometimes and tweets like this make me feel so much better." Another fan also stated: "Thank you for using your voice to help us accept ourselves as we are."
READ: Demi Lovato reacts to nude photo leak
Since the release of "Humble," Lamar attracted a lot of positive responses from media outlets. Fashion magazine Vogue complimented his work in which he "sets his sights on the dehumanizing effects of a zeitgeist obsessed with perfection." Esquire calls "Humble's" music video the greatest one in years, not only because of its camera tricks, but also because the symbolisms it presents.
Meanwhile, almost a week after going on a simple bicycle date with boyfriend Guilherme "Bomba" Vasconcelos in Santa Monica, California, Lovato and her man have once again reunited this Sunday to enjoy another workout session/sweet date in Runyon Canyon in Los Angeles.
Lovato proudly shared some pics and videos on Snapchat from their PDA-filled hike. In one snap, Lovato and Vasconcelos can be seen locking lips while enjoying the sunny day. Check out Lovato's posts here.
© Copyright IBTimes 2023. All rights reserved.