Demi Lovato Turns Up The Heat In Latest 'Bathtub' Photos
KEY POINTS
Demi Lovato turned up the heat by sharing a couple of racy pictures on social media
She donned a sexy red bathing suit while posing for the camera
The snaps racked up more than 3 million likes in just 22 hours
Demi Lovato turned up the heat by sharing a couple of racy pictures online. The musician has been quite active on social media these days as she keeps on updating fans with what she's been up to during the lockdown. But this time, she blessed her followers with a jaw-dropping display.
The 27-year-old singer uploaded a set of sexy pictures on Instagram showing her posing for the camera. In the snaps, Lovato donned a strapless red bathing suit. The color accentuated the appearance of the swimwear and gave it extra depth. Meanwhile, the sweetheart neckline gave the photo a romantic feel.
The garment also gave a perfect look at Lovato's voluptuous assets and showcased an ample amount of cleavage. Most of the bathing suit was submerged in the first picture as she extended her right hand to take the selfie.
On the other hand, the second picture gave a better glimpse of her look. The picture was taken from a distance and featured the "Sorry Not Sorry" hitmaker standing in a bathtub adorned with stones. She arched her back and grabbed her long, dark tresses with both her hands. The snap captured all her curves magnificently as she gave a seductive look at the camera.
For makeup, she wore a natural shade of pink on her luscious lips and curled her dark eyelashes.
The photo update proved to be a massive hit among her 81 million followers. The snaps accumulated over 3 million likes and 26,000 comments in just 22 hours. One fan complimented her for her amazing body and called her a "goddess." Meanwhile, another netizen noted that Lovato exactly knows what her fans want during such depressing times.
The social media update comes a few days after the "Sober" singer revealed that she is not friends with any of her ex-boyfriends and also noted that she has finally learned to "let go" of people who have not been a good influence on her.
Speaking with Jameela Jamil in her "I Weigh" podcast, the acclaimed musician admitted that she always tried to fix everything that ended "negatively." But then, she realized that there is no point in having "toxic" people in her life.
"Now that I have been able to fully let go of people, you know, that is another thing that I had to learn when it comes to cutting toxic people out of your life – if they are an ex, it is for a reason," Lovato said.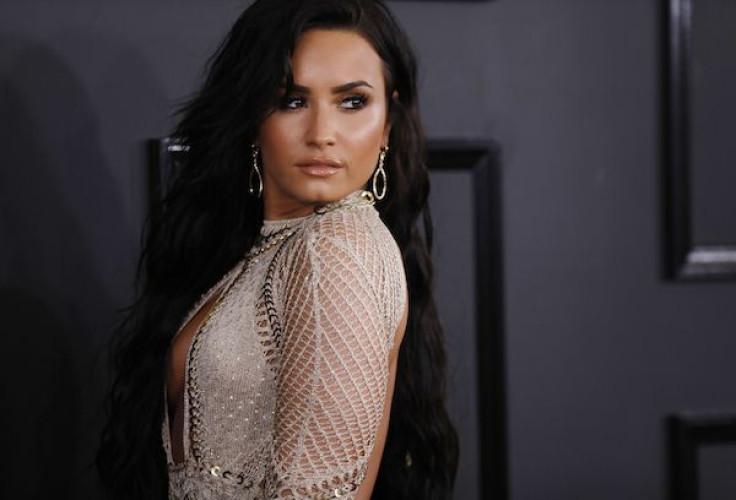 © Copyright IBTimes 2023. All rights reserved.