Demi Lovato Raises Temperature With Latest Social Media Post
Demi Lovato has bravely posted a couple of "unedited" photos on social media that showcase her summer body in a bikini.
The singer shared two photos while sporting leopard print beachwear with neon green straps that go perfectly with her new hair color.
"No photoshop please and thank you. Also big thanks to izabelag4 and maremareswimw for the new favorite bikini. Y'all know my thing for leopard print bikinis and now, of course, lime green," Lovato captioned the snaps she shared on Instagram.
It seems the "Tell Me You Love Me" hitmaker is really into leopard prints these days. A couple of days ago, she shared another picture wearing a leopard print bikini while holidaying with rumored boyfriend Mike Johnson.
This is a new start for Lovato since she has been a victim of "body shaming" on various platforms that even forced her to take a break from social media.
"This is my biggest fear. A photo of me in a bikini unedited. And guess what, it is CELLULIT!!!! I am just literally sooooo tired of being ashamed of my body, editing it (yes the other bikini picks were edited – and I hate that I did that but it is the truth) so that others think I am THEIR idea of what beautiful is, but it is not just me," Lovato wrote alongside the photo.
"This is what I got. I want this new chapter in my life to be about being authentic to who I am rather than trying to meet someone else's standards."
Taking inspiration from one of their favorite singers, fans started to post their unedited pictures and praised the 27-year-old artist for spreading positivity.
As soon as the photo was shared, the image-sharing platform was filled with photos of women sporting bikinis who shared some really motivational words for others who have been feeling uncomfortable in their own skin.
Meanwhile, Lovato is reportedly enjoying vacationing Mike Johnson. According to E! News, the couple went out on a date recently. They also seem to be getting to know each other more seriously.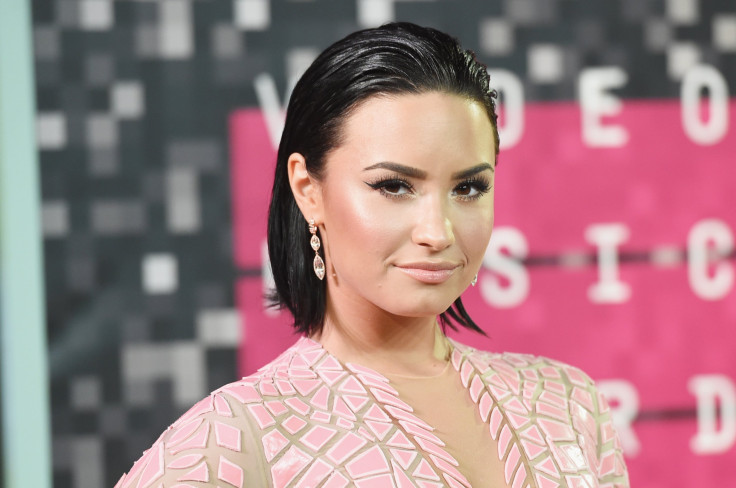 © Copyright IBTimes 2023. All rights reserved.