Democratic Presidential Debate 2016: Start Time, TV Channel Info For Democrats' CNN Event In Flint, Michigan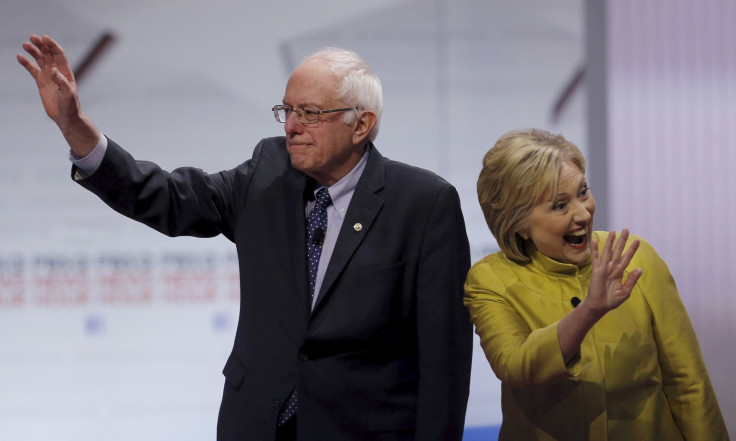 With 148 delegates up for grabs in next Tuesday's Democratic presidential primary, the candidates will state their cases Sunday night in a debate at Whiting Auditorium in Flint, Michigan. The debate will thrust Flint's water crisis back into the spotlight, as both former Secretary of State Hillary Clinton and U.S. Sen. Bernie Sanders of Vermont jockey to show they would be the best commander in chief to address the underlying leadership issues that allowed the poisoning of the largely black and poor community's water supply.
The debate, hosted by CNN in partnership with the Flint Journal and the University of Michigan-Flint, begins at 8 p.m. EST. It will be broadcast on CNN, CNN International and CNN en Español. The cable network is also offering a free live stream of the debate.
CNN anchor Anderson Cooper was announced as the debate's moderator. Dana Bash, CNN's chief political correspondent, and Don Lemon, host of CNN Tonight, will serve as questioners during the debate.
Democratic Party Presidential Candidates | InsideGov
Although the water crisis is expected to dominate discussion at the event, a coalition of environmental and racial justice groups this week called on the Democratic National Committee to make environmental racism the focus of Sunday's debate. The coalition, which allies nearly 20 organizations including Color of Change and Friends to the Earth, delivered more than 80,000 petition signatures to the DNC's headquarters in Washington Wednesday, according to a statement.
The DNC and CNN had a limited number of tickets to give out to the general public, the Detroit News reported. Hundreds of seats had already been set aside for Sanders and Clinton's campaigns, Democratic Party leaders and debate sponsors. CNN made 300 tickets available to Flint residents – the expected audience seating capacity is 1,381, a DNC spokesman told the News.
Start Time : 8 p.m. ET
TV Channel: CNN, CNN International, CNN en Español
Online: Live stream the debate at cnn.com/go.
© Copyright IBTimes 2023. All rights reserved.