Denise Huskins Abduction Case: 5 Things To Know About The Vallejo Woman And Her Boyfriend, Aaron Quinn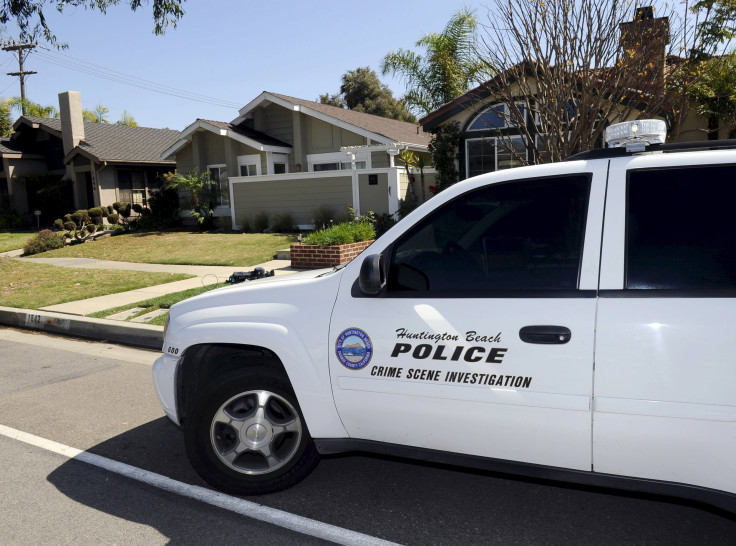 The case of Denise Huskins' alleged abduction took another turn Thursday when lawyers for the California woman's boyfriend, Aaron Quinn, publicly denied his involvement in what police suspect may be a kidnapping hoax. Quinn, 30, reported to police Monday that Huskins, 29, had been abducted from their Vallejo home. He said he was drugged and bound while she was taken, and the kidnappers demanded an $8,500 ransom.
Police are now scrutinizing Quinn's story. Huskins turned up safe at her family home on Wednesday, prompting suspicions that the couple had fabricated the kidnapping to get money. "We know that the statement Mr. Quinn provided was such an unbelievable story we initially had a hard time believing it and, upon further investigation, were not able to substantiate any of the things he was saying," Vallejo police Lt. Kenny Park told CNN.
If you're new to the Huskins case, read on for five basic things to know:
1. Huskins, a physical therapist, went missing Monday morning. Quinn told police hours later that she'd been "forcibly taken against her will," according to the Los Angeles Times, and the kidnapper had drugged and tied him up. Police started searching the area, even deploying dive teams near Mare Island, and Huskins' family members went on TV to beg for her return.
2. The San Francisco Chronicle received a mysterious audio clip from her. On Tuesday, the newspaper got an email with a recording attached, People reported. In it, a woman identified herself as Huskins. "My name is Denise Huskins. I am kidnapped, otherwise I'm fine," she said. "Earlier today there was a plane crash in Alps and 158 people died. And one thing that people know about me is that I went to my first concert, me and my mom, to Blink 182 (inaudible)." The email assured the Chronicle Huskins would be returned on Wednesday.
3. On Wednesday, she was found safe. Huskins' father got a voicemail that she had been dropped off at his home in Huntington Beach, California, about 420 miles away. He called the local police, who briefly talked to Huskins at the apartment complex and coordinated with the Vallejo police and the FBI to fly her back.
4. She disappeared again, leading police to think it might all be a hoax to get money. Huskins has been off the grid since her initial conversation with police. She hired a lawyer, and detectives can't get in touch with her. "Today, there is no evidence to support the claims that this was a stranger abduction or an abduction at all," Park said. "Given the facts that have been presented thus far, this event appears to be an orchestrated event and not a kidnapping."
Huskins' attorney, Doug Rappaport, told ABC News affiliate News 10 she was upset police had designated her as a suspect. "This is no laughing matter," Rappaport said. "She was a victim of a very serious assault."
Quinn has also retained an attorney, and although he initially turned over all his passwords and gave blood samples, he's no longer speaking with police. Meanwhile, his lawyers staunchly reject the idea that he was involved in any sort of ruse. "There seems to be a stream of blatant lies about our client, about the victim and about what is going on," his attorney, Dan Russo, said at a news conference. "He basically has died and gone to hell; he is in terrible shape."
5. No charges have been filed -- yet. The Vallejo police no longer see Huskins or Quinn as victims or witnesses, according to the Chronicle. Park said the department intends to request state or federal charges if they find evidence either person committed a crime. Police are frustrated that their resources may have been wasted during the search. "If anything, it's Mr. Quinn and Ms. Huskins that owe this community an apology," Park said.
© Copyright IBTimes 2023. All rights reserved.