Rolling Stone Rape Story Update: Police Found No Evidence In University of Virginia Case, Student Jackie Did Not Cooperate With Investigation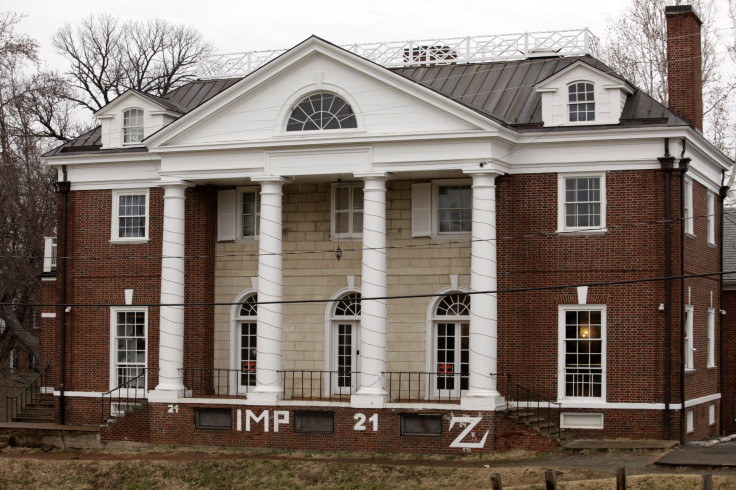 The Charlottesville Police Department announced Monday that it could not find any evidence of the University of Virginia gang rape reported in Rolling Stone last November. "We were not able to conclude to any substantive degree that an incident consistent with the facts in that article occurred at the Phi Kappa Psi fraternity house," Police Chief Tim Longo said in a news conference. "That does not mean something terrible did not happen to Jackie ... [We] are just not able to gather sufficient facts."
Longo added that the story's subject, a UVa junior identified only as Jackie, did not cooperate in the investigation. She refused to give a statement and declined to give the cops access to her university records. Her case is not closed, Longo said, but rather suspended pending further information.
University president Teresa Sullivan had requested a probe into the alleged sexual assault in November after the Rolling Stone story came out. The article, in which Jackie gave a graphic account of being gang-raped at a 2012 Phi Kappa Psi fraternity party, was initially celebrated for raising awareness. "The November 19, 2014, article in Rolling Stone magazine prompted tremendous concern, and I think that's probably an understatement," Longo said.
But then other media outlets started uncovering inconsistencies in the story. The fraternity found there were no chapter events held the weekend Jackie said she was raped at the house, and Jackie's friends came forward with doubts about her attackers' identity, among other developments. Rolling Stone eventually retracted the story, saying their reporter's trust in Jackie had been misplaced.
The police also found no evidence there was a party at the Phi Kappa Psi house the night Jackie said she was raped. They couldn't identify her date to the party -- referred to as "Drew" or "Haven Monahan," who was named in the article as one of her attackers -- "to the extent that he even exists," Longo said Monday.
After suspending all fraternity operations on campus for a time after the story's publication, activity at all chapters resumed in January. The police cleared Phi Kappa Psi of any involvement in the alleged rape. "We found no basis to believe that an incident occurred at that fraternity," police Capt. Gary Pleasants told the Washington Post.
An independent review of the Rolling Stone article is due to be published in the magazine's April issue.
© Copyright IBTimes 2023. All rights reserved.