Dennis Peron Cause Of Death: Marijuana Activist Dies At 71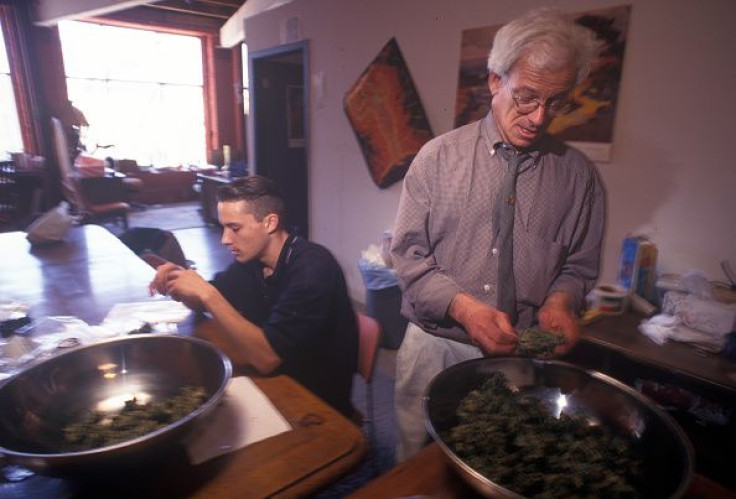 Dennis Peron, known as the father of medical marijuana, died in a hospital in San Francisco, on Saturday after a long battle with lung cancer. He was 71.
His brother, Jeffrey Peron, confirmed the news on his Facebook page. "A man that changed the world," he wrote in the post along with a photo of Peron.
A key figure in the medical marijuana legalization movement in San Francisco, Peron advocated the use of cannabis for medical purpose to treat AIDS patients as early as the late 1980s. His campaign helped the passage of an ordinance, titled Prop P, which he drafted, allowing medical marijuana in San Francisco in 1991. Later, along with Dale Gieringer of California National Organization for the Reform of Marijuana Laws (NORML) — a nonprofit organization — he prepared the first draft of Prop 215 that legalized medical use of marijuana in the entire state of California in 1996.
However, Peron opposed the Adult Use of Marijuana Act (Proposition 64), a voter initiative passed in 2016 that legalized the recreational use of cannabis for those aged 21 years and above. It was passed with 57 percent voter approval and became law on Nov. 9, 2016. The state started the sale of recreational cannabis from Jan. 1, Freedom Leaf reported.
"Prop 64 is a misrepresentation of what marijuana is primarily for," he said at the time, adding, "This kind of legislation will hurt a lot of people, especially small growers and businesses who are trying to provide to their clients but can't afford to because of the excess regulations and taxation on their products."
Peron was also gay rights activist. Born on Apr. 8, 1946, in Bronx, New York City, in an Italian-American family, Peron joined the United States Air Force and served the country during the Vietnam War. He later moved to San Francisco, where he met his partner Jonathan West, who reportedly died of AIDS in 1990.
"I came to San Francisco to find love and to change the world," Peron said at West's death. "I found love, only to lose him through AIDS. We changed the world."
Peron also authored a book in 2012, titled "Memoirs of Dennis Peron." In the book, he described himself as "gay kid from Long Island who joined the Air Force to get away from home."
He ran a large marijuana operation, called The Big Top, from his apartment in Castro Street in the 1970s. He spent his later years in his 20-acre cannabis farm in Lake County. He was also briefly involved in political activities and supported Harvey Milk, who contested and won a seat in the San Francisco Board of Supervisors in 1977.
Speaking about Peron's death, Terrance Alan, a member of the Cannabis Commission in San Francisco, said, "The city and the country has lost a cannabis leader who lived life on the edge. He lived his whole life on the edge, and that's what allowed us to lead in cannabis," The Chronicle reported.
© Copyright IBTimes 2023. All rights reserved.