Desperately Seeking To Undo The Historical Injustices: The Story Of Mirna Santiago And Her Nonprofit Organization 'Girls Rule The Law'
* This is a contributed article and this content does not necessarily represent the views of IBTimes.
The persisting inequalities in communities of color have always been a concern for Mirna Santiago. She witnessed the depth of deprivation and intensity of impoverishment across the breadth of her neighborhood. The disparities between the haves and have-nots in terms of basic amenities and social privileges had always haunted her. Being an immigrant from Honduras, she faced some bitter encounters with discrimination and unfairness in the United States. Her genuine intention to make a difference soon made her aware of the fact that the root cause of the problem was the under-representation of the class of people she belonged to.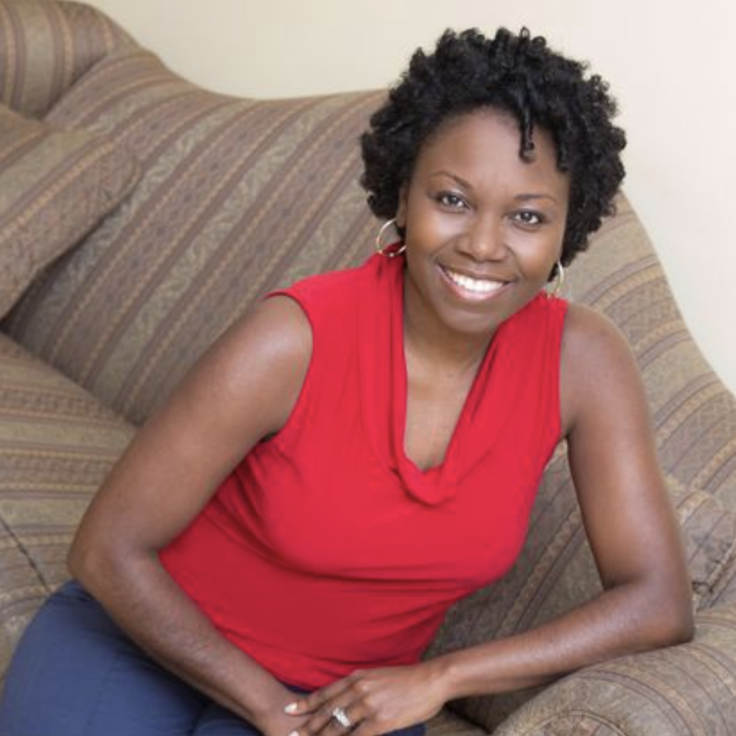 The reality convinced her that discrimination and inequality are the byproducts of the system established that runs the country and aware that those injustices can only be undone through the law. This revelation and hope in the rule of law led her to establish her non-profit organization 'Girls Rule the Law'.
Mirna says that 'Girls Rule the Law' was born out of her frustration with the lack of representation, diversity, equality and inclusion in the system in which people of color are still discriminated against.
Girls Rule the Law was established in 2016 originally as an annual youth conference for girls and women to come together and attend some mentoring programs. The aim was to expose girls from middle and high school, who belonged to underprivileged and underrepresented backgrounds, to successful women from the same backgrounds. The program became a non-profit organization in 2018.
As a lawyer herself, Mirna realized that the systems in place were created through the laws of the time and can only be undone through laws now. She believes that these laws cannot be undone without getting a significant number of people of color into positions of power. According to her, adequate representation of deprived communities in the judiciary and other legal professions will enable them to talk about their lived experiences to try to undo some of these laws that were put into place. Mirna's time and effort are dedicated to empowering the communities by providing them with education, awareness and training.
Today, 'Girls Rule the Law' has become a reputed non-profit organization committed to the goal of establishing a more representative society. The organization strives to create a pipeline into the legal, legislative, and judicial fields for the underrepresented and underprivileged, focusing on middle and high school girls in order to add much-needed diversity and inclusion. They provide these young ladies with the opportunity to connect with and learn from successful lawyers, legislators, and judges through events, school-based programs (like mock trials and debates), and one-on-one interactions and mentorships, focusing on practices and debates.
Over the years 'Girls Rule the Law' has been hosting school-based programs, including law clubs, debate teams, and Law Day. Their proprietary events include a Biennial Annual Youth Conference, which gathers about 350 young women (and men) to hear about how they can achieve their goals. The organization hosts smaller gatherings and networking sessions at law schools, courthouses, and Bar Associations in the students' regional area.
The organization currently serves mainly in New York City and the team actively reaches nearly 1,500 individuals per year via in-person events. Their social and digital platforms and strong professional partnerships ensure that the message reaches far beyond. 'The Law Suits You' program aims to empower young women to achieve self-confidence via professional attire and etiquette.
Mirna dedicates her legal experience spanning more than 25 years and all her expertise in the areas of diversity, inclusion, and the fundamental elimination of bias to the cause of empowering young ladies from underprivileged communities. Her humble origin and encounters with discrimination made her committed to bringing about progress and prosperity in the lives of unprivileged people. Her successful career and vast experience empowered her to become a thought leader who is determined to help others overcome social disabilities and historical injustice.
"The purpose of Girls Rule the Law is to provide young ladies with the skills and connections they need to succeed in the law. That is something that is sorely lacking for girls, especially those who come from underprivileged backgrounds. At Girls Rule the Law, we believe that a rising tide lifts all boats. By providing these young ladies with this opportunity to learn, grow and acquire much-needed skills, they not only better themselves, but also their families and their communities.", Mirna Santiago concluded.
© Copyright IBTimes 2023. All rights reserved.