Detroit Plane Crash: 2 Dead, 1 Injured After Pilot Experienced Landing Issues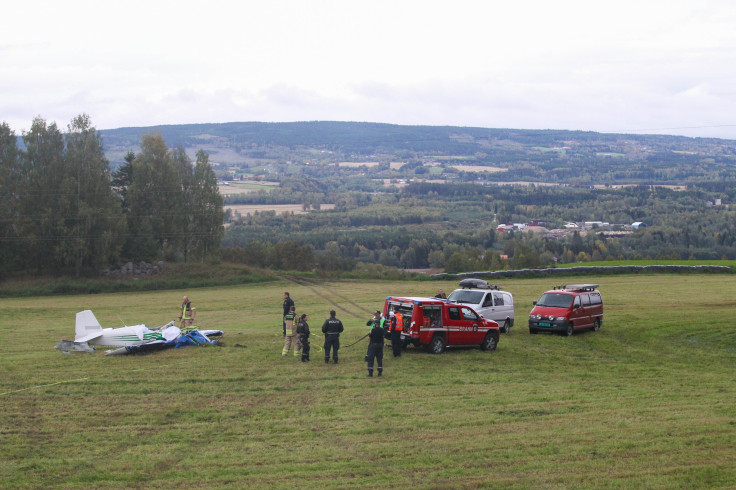 A small plane with three onboard crashed near Coleman A. Young International Airport in Detroit, Michigan, killing two and injuring one.
The Cessna 210 had left an airport in Arkansas around 4 p.m. local time (5 p.m. EDT). Prior to the crash, the pilot of the single-engine aircraft contacted the air traffic control center regarding landing gear and low fuel issues.
"The pilot had reported a landing gear problem and low fuel to air traffic controllers shortly before the accident," Federal Aviation Administration (FAA) spokesman Lynn Lunsford confirmed, local news outlet Detroit News reported.
Around 8 p.m. EDT, the plane circled the runway and attempted to land on the grass, eventually crashing and bursting into flames in the 3500 block of Milton Avenue, about a mile from the airport. The place where it crashed was an empty lot, devoid of residential buildings.
The Detroit police and fire department were dispatched to the crash site. The plane was completely engulfed in flames by the time emergency services arrived. Law enforcement agents pushed back the crowd who had gathered to check out the scene, about half a mile back due to safety reasons.
Two of the people onboard were killed on impact. One person was rescued from the burnt remnants of the plane by residents, police said. The identities of the deceased have not been revealed.
One of the witnesses at the scene said someone used an axe to break the window of the plane to get the survivor out. The injured was taken to the Detroit Receiving Hospital. The person's condition is not known.
Bianca Mack, one of the witnesses at the scene, managed to capture a video of the rescue on her cell phone:
"It looked like it hit the tree, then hit the ground," Mack, 26, one of the witnesses, described the crash. "It was smoking a lot. There wasn't fire at first... It's sad. They were yelling, 'Help me! Help me!' It was sad."
Authorities confirmed that the National Transportation Safety Board (NTSB) will take lead in the investigation, while FAA will assist.
© Copyright IBTimes 2023. All rights reserved.