Scottsdale Plane Crash: All 6 On Board Killed In Arizona [Photos, Videos]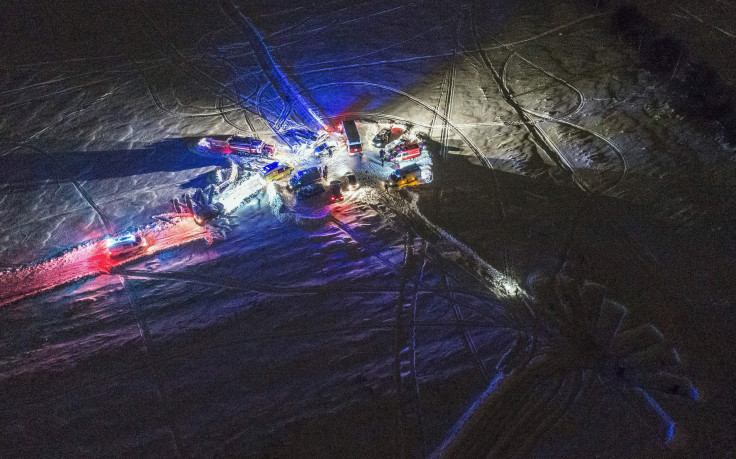 Update: 7:05 a.m. EDT- While it was earlier reported that the plane was carrying five passengers at the time of the Scottsdale plane crash — none of whom survived the tragedy — the Federal Aviation Administration, which was investigating the incident, have confirmed that there were six passengers onboard the plane when it crashed.
"At this point in the investigation we can confirm that the flight originated from the Scottsdale airport and crashed shortly after takeoff," FAA spokesman Allen Kenitzer said in a statement. "None of the six passengers aboard the aircraft survived."
Original story:
A small plane which crashed near Scottsdale Airport in Arizona on Monday killed everyone on board. The plane was carrying five people at the time of the crash, police confirmed during a press conference.
The incident occurred shortly before 9 p.m. local time (12 a.m. EDT Tuesday) when a Piper PA24, which took off from the Scottsdale airport, crashed on the TPC Scottsdale Champions Golf Course near Bell and North Hayden roads in Arizona, ABC 15 reported.
Initially, it was reported that there were "multiple fatalities" in the crash. The Scottsdale police department confirmed that although there were no survivors onboard, no one was hurt on the ground.
Witnesses saw the plane go up in flames as soon as the plane hit the ground. Emergency services rushed to the scene and were able to bring the fire under control. The cause of the crash is still being determined.
Versace King, who witnessed the plane crash while helping his father load a truck near the airport, said the weather was "perfect" when it occurred.
"I was like, 'What the heck?' So I drove over to the golf course and I saw the plane was engulfed in flames," King said, after he heard a loud noise and subsequent explosion, AZcentral reported.
This is a developing story.
© Copyright IBTimes 2023. All rights reserved.