Did Another 'Love Island' Couple Call It Quits? Here's Who's Still Together
Another "Love Island" couple bites the dust -- or at least, that's what it seems like.
As of Wednesday, "Love Island" 2019 finalists Weston Richey and Emily Salch do not follow each other on Instagram. While a breakup has not been confirmed, if their social media activity is any indication, it seems that the former contestants could have split after they attended the reunion for the CBS show on Oct. 17.
The last photo posted of the couple together happens to be of them arriving at the reunion. Emily shared the photo to the social media site on Oct. 20, along with the caption, "I'll always be your girl." The last footage of the two together was posted on Weston's Instagram page on Oct. 16, one day before the cast reunion.
While the status of Weston and Emily's relationship hasn't been confirmed yet, when it comes to their castmates Kyra and Cashel, there's no questioning. The couple announced their split via a YouTube video on Oct. 22.
As for the other three finalist couples -- Alex and Dylan, Ray and Caro, and "Love Island" winners Elizabeth and Zac -- all seems well. Former Islanders, Alana and Eric, who met after the show, seem to be getting cozy too.
"We're getting to know each other. We are friends," Alana told International Business Times exclusively last month.
Fans can keep up with all the Islanders on social media. "Love Island" will return to CBS in 2020.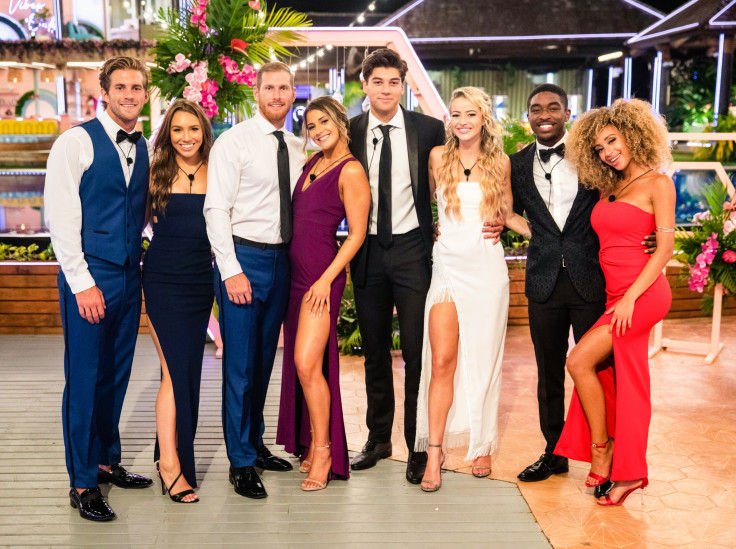 © Copyright IBTimes 2023. All rights reserved.