'Love Island' 2019 Spoilers: Find Out Who Won And Their Plans For The Future
It's the night everyone was waiting for. Who was crowned the winners of "Love Island?"
After a five-week-long journey, viewers finally found out who among the couples -- Zac and Elizabeth, Dylan and Alexandra, Weston and Emily, Ray and Caro -- would emerge victoriously.
The last day in the villa was very relaxing for the Islanders. It started with a couples brunch date before the boys and girls parted ways. The ladies headed off to a spa day where they were pampered and had their hair and makeup done. Meanwhile, the guys wrote a "Declaration of Love" for their partner that they were set to recite during the final results ceremony.
That's when Arielle showed up. She chatted with each of the couples as a montage of their time on the island played on the screen for viewers. After catching up with the Islanders, it was time to get down to business.
Who did America vote to win "Love Island?" Zac and Elizabeth! - duh.
But there was still one more thing the two had to decide on before their adventure on "Love Island" was complete. Would they split the 100K grand prize or would one of them keep it for themselves? No shocker here that they chose to share it. So, now what? Now that they've won, what's next?
"First, Zac is gonna come visit me and meet my family, then I'm going to go to Chicago and meet his whole family," Elizabeth told Us Weekly. "With the prize money, we may take a trip to Europe. I've never been, and I really want to go. Nothing's set in stone, but then we may move out to L.A. eventually."
"Love Island" may be over but don't worry. While the Islanders may have left the villa in Fiji, fans can still keep up with their favorites by following their social media accounts.
And if any fans out there are looking for love, luckily, there will be a Season 2 and "Love Island" is on the hunt for singles. Just fill out the application and hope for the best.
Until next summer, all episodes of "Love Island" Season 1 are available on CBS All Access.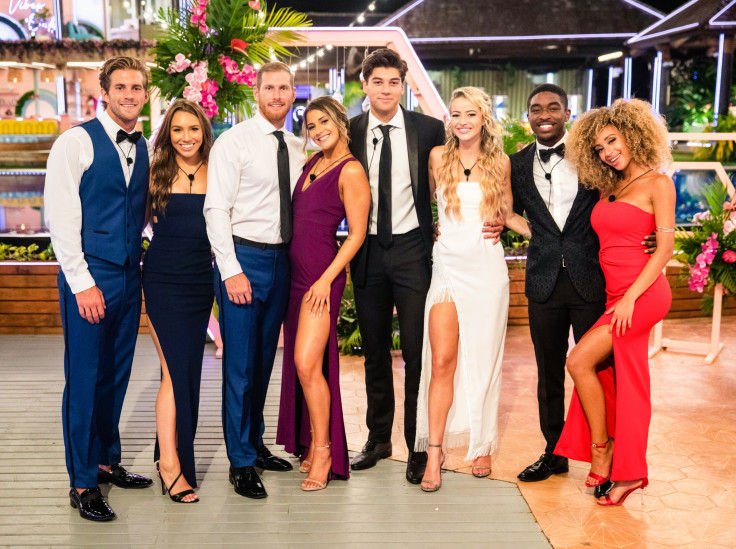 © Copyright IBTimes 2023. All rights reserved.