[EXCLUSIVE] 'Love Island' Update: Alana Dishes On Love And Life After The Show
She may not have found love during her time on a reality show, but Alana Morrison is finding success in other areas following her time on "Love Island."
In an interview with International Business Times, Alana revealed all about not only her time on the hit CBS show, but everything she's been up to since her time on the island.
"It [Love Island] was a different experience than anything I've experienced before, but I really did enjoy my time," she told IBT. "I think I did expect to leave coupled up and happy but I was able to leave with my head held high."
Alana was one of the OG Islanders and was coupled-up with Yamen Sanders until Day 9 when he chose newcomer Christen McAllister over her. When asked how she felt about Yamen these days, Alana simply said she's "Unbothered" and added that she's "definitely moved on."
She doesn't harbor any ill-will or negativity about how things went down either. Looking back on the whole experience and being able to watch it play out actually allowed her to truly realize what she deserves.
"... Overall I think the show in itself, watching it back and kind of watching it in third person... it made me realize that I put up with more than I deserve and so at this point its time to level up," she said.
Though the reality star admits she is currently single, she has actually been leveling up in her romantic life, saying that she has been going on dates with some "very nice looking people" who are upgrades not only personality-wise but also physically.
And, speaking of dates, the former Islander had fans wondering if she and Eric Hall, an Islander who arrived on "Love Island" after her exit, may have been coupled-up, especially after the two got flirty during an Instagram live in August. So we had to ask, "Were one of those dates with Eric?"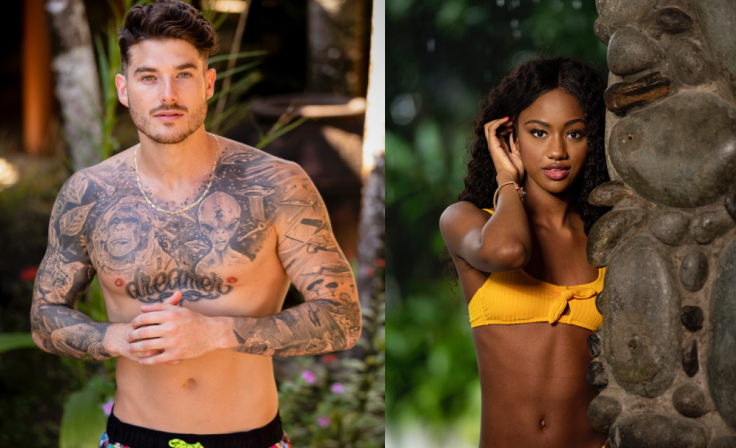 "We're getting to know each other. We are friends," she said of the light-eyed Canadian. "I think he's a really great person. He's very attractive."
Alana may be going on dates and getting to know people but don't think that this is a distraction for this woman in her early 20's. She's been focused and staying busy juggling her career, and, in fact, she just walked in NYFW.
In addition to modeling, she's also a singer/songwriter and no, she didn't just make that up. Her song "TLC" was released in July 2018 (a whole year before "Love Island") and believe us, its a bop. So should fans expect some new music from the former Islander?
The short answer is yes. When that will happen is still TBD, but she assured us it's coming. And, if her dreams were to come true, Alana would love to collaborate on a song with Drake.
"He definitely has the 'Midas touch.' The minute he hops on it, it just becomes 10x better. If Drake hops on your track, it's a hit," she said of the Grammy award-winning rapper.
Even with everything going on, somehow she's also managed to return to college. She confirmed that after this Fall, she would have only one semester left to graduate with a major in Africana studies and minors in Asian studies and English.
Alana has had quite the year -- and it's isn't even over yet -- but it didn't start out that way.
"A lot of stuff I was working towards and working on for some time, everything just like fell apart," she revealed. "At that point, I was just like 'Wow, like I worked so hard for this to lose it.'"
That's when she said she began taking praying seriously and learning more about manifestation. She took on the mindset of positivity, "having faith and the belief that everything is going to happen, so you don't worry about it 'cause you already know, like, in your mind you already believe it to be what it is."
And guess what? "It happened," she said. "Once that started to happen, I started noticing dots were connecting... everything started falling into place... things are starting to line up I've been able to manifest objects, items... situations. It's real...."
"Everyone's like 'What's the secret?' I'm like that is the secret," she added.
Keep up with Alana on Instagram and watch Season 1 of "Love Island" on CBS All Access.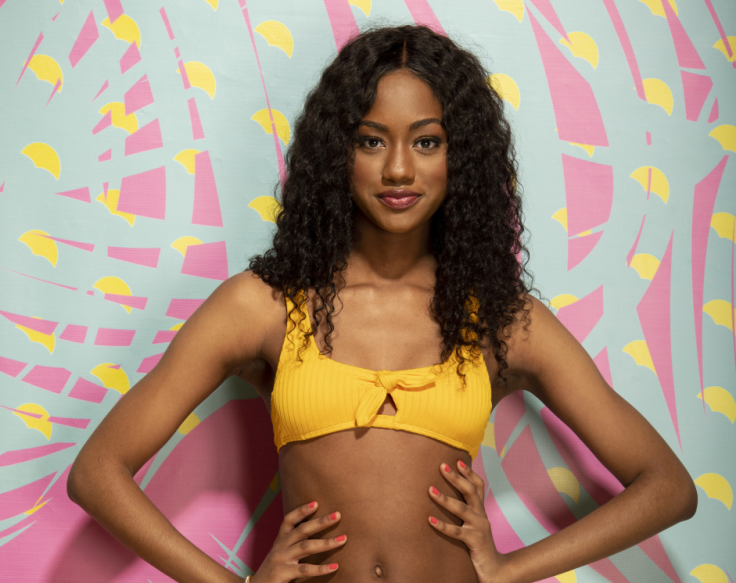 © Copyright IBTimes 2023. All rights reserved.
FOLLOW MORE IBT NEWS ON THE BELOW CHANNELS