Did FBI Agent Peter Strzok Commit Treason Sending Anti-Trump Texts?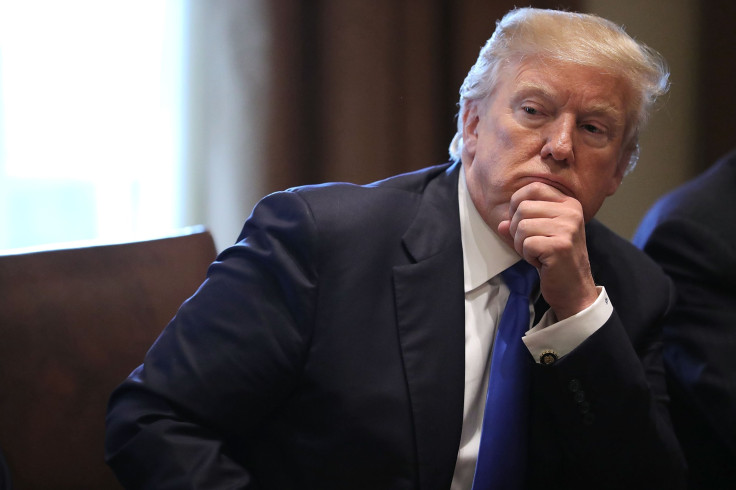 President Donald Trump has accused an FBI agent who was part of special counsel Robert Mueller's team to probe Russian collusion in 2016 presidential election of "treason" against the United States.
In an interview to Wall Street Journal on Thursday, Trump said agent Peter Strzok had plotted to undermine his presidency even before he entered the White House.
Trump cited the text messages Strzok exchanged with FBI agent Lisa Page — also his alleged mistress — as the reason for his allegation.
The FBI agent — who was once a key figure in the 2016 FBI investigation into former Secretary of State Hillary Clinton's handling of classified material — was removed from the special counsel investigation team in July after the exchanges of anti-Trump messages were revealed.
In one of those exchanges, Strzok tells Page that there's "no way" Trump could get elected, and talks of an "insurance policy" in place if he gets elected because "we can't take that risk."
It is not clear what the "insurance policy" might be, but it appears he could have been alluding to the Russian investigation against the president, the Hill reported.
Referring to one of Strzok's text messages, the president told the Wall Street Journal, "A man is tweeting to his lover that if she [Clinton] loses, we'll essentially do the insurance policy. We'll go to phase two and get this guy out of office."
"This is a treasonous act. What he tweeted to his lover is treasonous act," he added.
In the wake of the allegation, Trump's allies said the Russia investigation has been compromised since a team member who exonerated Clinton of all charges was also involved in sending controversial texts against the president.
In the WSJ interview, Trump insisted there was no obstruction to justice. "They make up a crime, and the crime doesn't exist, and then they say obstruction," he said.
Reacting to Trump's allegation, Strzok's lawyer Aitan Goelman termed the president's remarks baseless and reckless, saying he had got the law wrong.
So was it treason?
According to Article III, Section 3 of the United States Constitution, "Whoever, owing allegiance to the United States and having knowledge of the commission of any treason against them, conceals and does not, as soon as may be, disclose and make known the same to the President or to some judge of the United States, or to the governor or to some judge or justice of a particular State, is guilty of misprision of treason and shall be fined under this title or imprisoned not more than seven years, or both. "
Treason can be described as aiding and abetting an enemy of the United States. As the texts sent by Strzok don't depict a situation where the FBI agent contrived to aid an enemy of the state, it's hard to conclude his actions as treasonous.
However, according to the United States law, Strzok's actions can be termed an act of rebellion against the president. The law states that inciting, participating or assisting in a rebellion against the authority of the United States will lead to imprisonment. However, since the texts were exchanged before Trump became president, it is unclear if they can be construed as an act of rebellion.
Following the revelation of the texts, both Strzok and Page — who was also removed from the special counsel — are expected to meet with the House Intelligence Committee investigators about their involvement in the Trump and Clinton probes.
© Copyright IBTimes 2023. All rights reserved.