Did Nick Gordon Kill Bobbi Kristina? Lawyer Fires Back After Bobby Brown Accuses Him Of Murder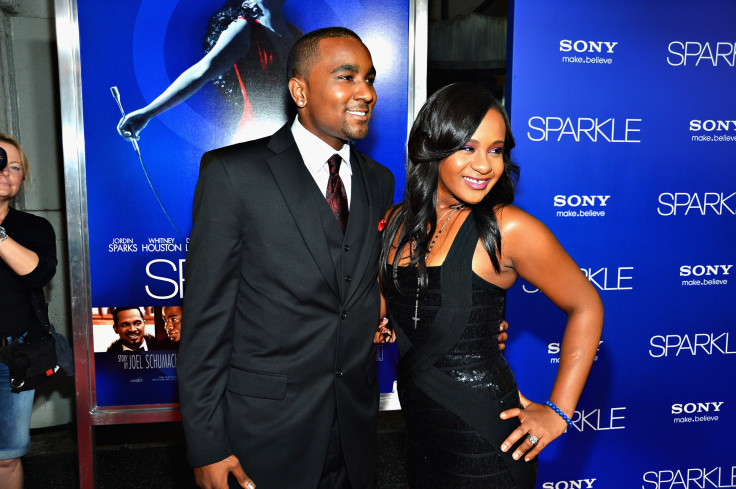 It's been nearly one year since Bobbi Kristina Brown's tragic death and, although the investigation into the cause has yet to be completed, her father believes he knows who did it. During a televised interview with "20/20" the "Every Little Step" singer alleged that Nick Gordon was responsible for her July 2015 death.
Gordon's lawyers have responded to Bobby Brown's claims and deny their client's guilt. Jose Baez released a statement to People, in which he maintained that Gordon is "innocent." The statement called for an end to the ongoing speculation about both Bobbi Kristina and Whitney Houston's deaths, which occurred in remarkably similar ways.
"We have repeatedly said that Nick Gordon is innocent of any wrongdoing," Baez said. "He has not been charged with any crime. Enough is enough; let's end this baseless speculation."
In an interview with Robin Roberts on ABC's "20/20," Bobby Brown claimed that Gordon is responsible for his daughter's death — and that's not all. Bobby, 47, said that it is no coincidence, in his opinion, that Bobbi Kristina and her mother died in similar bathtub drowning incidents. Bobby believes wholeheartedly that Gordon killed his ex-wife in 2012 and his daughter several years later, though he refused to say the alleged killer's' name during the interview.
"It's not a mystery to me. The same thing that happened to my daughter is what happened to Whitney," he said. "There's only one person that was around both occasions."
This is hardly the first time Bobby has accused Gordon of murder. In September 2015, the father-of-three released a statement to Us Weekly through his lawyer, Christopher Brown. In the statement, he blamed Gordon for his daughter's death, claiming that he "harmed Bobbi Kristina Brown." The attorney also discussed the legal proceedings involving Gordon as a result of the accusations against him, revealing that he will now be forced to testify under oath about his involvement, or lack thereof, in Bobbi Kristina's death.
"In regards to the civil litigation, we believe we know who harmed Bobbi Kristina Brown, and his name is Nick Gordon," Bobby's lawyer wrote. "Mr. Gordon made headlines when he filed his Motion to Dismiss the lawsuit pending in Superior Court that seeks to hold him responsible for $40 million in damages. However the motion to was frivolous and instead of having it heard by the Court, he has chosen to withdraw the motion, ending that matter so that he could avoid having to give his deposition, which was scheduled for the day he withdrew the motion. Mr. Gordon will now have to give his deposition under oath."
Several other members of Bobbi Kristina's family believe Gordon is responsible for her death. On September 16, 2015, her aunt, Leolah Brown, told Inside Edition that she was certain her niece's death was "no accident." She, too, blamed Gordon for Houston's death. His lawyers stood by him, claiming that those allegations were "without merit."
Bobby Brown will appear on ABC's "20/20" on Tuesday at 10 p.m. EDT.
© Copyright IBTimes 2023. All rights reserved.