Did Prince Harry And Meghan Markle Lose Their Royal Titles?
The royal family announced big news today. After Meghan Markle and Prince Harry dropped their surprise announcement that they planned "to step back as 'senior' members of the Royal Family and work to become financially independent," the Queen and the Duke and Duchess of Sussex have clarified the terms of their new agreement.
Essentially, Harry and Meghan are on their own. "As agreed in this new arrangement, they understand that they are required to step back from Royal duties, including official military appointments. They will no longer receive public funds for Royal duties," a statement from Buckingham Palace explains.
From the statements released by both Queen Elizabeth II and Buckingham Palace, it seems that Meghan and Harry did not lose their titles, despite clearly stepping away from royal duties. They are still the Duke and Duchess of Sussex. However, since they are no longer working royals, they will not be using the His/Her Royal Highness titles.
"The Sussexes will not use their HRH titles as they are no longer working members of the Royal Family," the statement explains.
According to BuzzFeed News reporter Ellie Hall, it was later clarified Meghan and Harry did not lose the HRH titles. It seems to be a matter of it being inappropriate to use now.
The Daily Mail's Rebecca English reports that they still aren't commoners. They'll go by Harry, Duke of Sussex, and Meghan, Duchess of Sussex. Additionally, Harry is still a prince, but like his HRH title, will refrain from using it.
Harry and Meghan's change in status as working royals does not affect their son. Archie Mountbatten-Windsor has never had a title.
The only title that remains up in the air is Sussex Royal. The Duke and Duchess seemed to be building a brand that has royal in the name, but it isn't clear if they'll keep that after they stop working for Queen Elizabeth II.
This is said to be an amicable agreement among the family. "Harry, Meghan and Archie will always be much loved members of my family," the Queen said in her statement.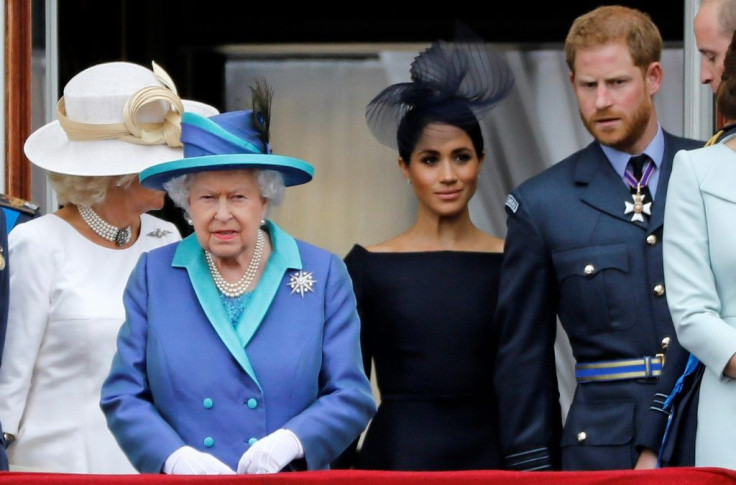 © Copyright IBTimes 2023. All rights reserved.