Dinner with Barack: Hardly a Liberal Experience
Opinion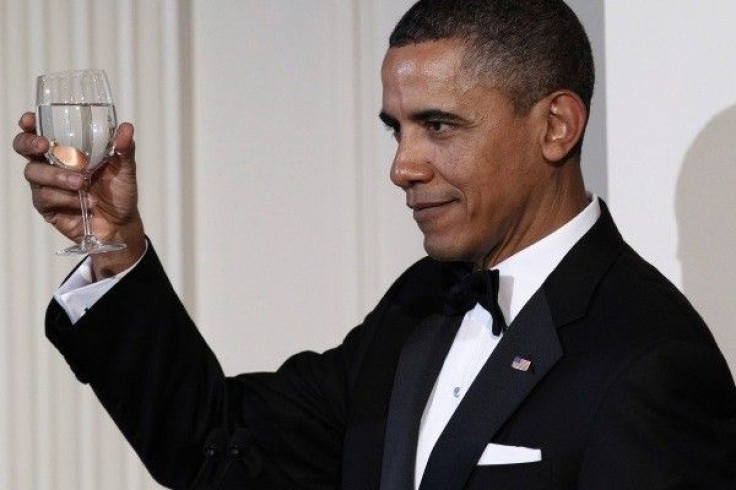 Dinner with Barack. For the liberal Democrat, few things sound better than free food with their fearless leader. Four prize dinners with the Great One -- awarded by drawing -- have come and gone; but have no fear, Dinner with Barack V is here.
I decided to peruse the finely printed sweepstakes rules to find out more and I discovered that -- much to the liberal's dismay -- the rules of the game are anything but progressive.
For starters: President Obama has proudly proclaimed that we are a nation of immigrants, but, unfortunately for the illegal immigrant, Obama will not be having a dinner table of immigrants. Section 1 states that the contest is only open to individual United States citizens and lawful permanent U.S. residents who are legal residents of the fifty (50) United States. So, illegal immigrants, come on in, just don't come near Obama's dinner table.
Section 5 reads, Odds of winning a prize depend on the number and quality of eligible entries received. Wait... what's this? We don't all get a prize? Progressivism teaches us that everyone is a winner, everyone deserves an A. There are no losers. Dinner with Barack V has ignored this utopian ideal.
What's more is that embedded within the rules is a concept very much foreign to the liberal Democrat -- self-responsibility. Big Brother Obama might promise you entitlements galore -- a reduced mortgage, free healthcare, extended unemployment benefits -- but he will not be paying your ground transportation expenses or taxes associated with your prize. Each winner and his or her guest are responsible for ground transportation to and from the airports and hotels... All federal, state and local taxes associated with the receipt or use of any prize are the sole responsibility of the winner.
But rest assured the expense is well worth it. Deputy Obama Campaign Manager Julianna Smoot wrote: You not only have the chance to sit down for a meal with the president and a guest of your choice. You also get to help pick the president's guest ... And he's had some pretty amazing dinner guests lately: George Clooney, Sarah Jessica Parker and, of course, President Bill Clinton. So tell us, who's next?
Smoot left out a few other amazing dinner guests, namely Reverend Wright, Bill Ayers, Van Jones, and the rest. So, take your pick!
As for the dinner, Dinner with Barack V will be a much classier affair than Dinner with Barack I. The dinner cost has gone up a full $100. With an approximate retail value of $200 for three people, you're in for a delicious night of Food Stamp-filled fun.
And for the much-anticipated entrée, an American classic and presidential favorite -- dog meat.
Kayleigh McEnany is a writer and political activist who graduated from the Georgetown University School of Foreign Service and studied at Oxford University. She is the founder of www.RealReaganConservative.com. She writes every Tuesday for the International Business Times.
© Copyright IBTimes 2023. All rights reserved.