'A Discovery of Witches' Season 2: Everything We Know So Far
"A Discovery of Witches" fans are already asking for more. The romantic fantasy drama will air on U.S. TV for the first time on both BBC America and AMC starting Sunday, but fans of Deborah Harkness' novel likely already watched on streaming services Sundance Now and Shudder. As they relive Season 1, they can rest assured knowing that Season 2 is in the works. Here is everything we know so far about the new episodes:
Another Book — "A Discovery of Witches" Season 1 adapted the book of the same name. Season 2 will tackle book 2, "Shadow of Night." Expect the season to cover the entire novel.
Filming Starts Soon — The cast will return to set soon, but Diana actress Teresa Palmer will start a little later than everyone else.
"They're starting earlier than me 'cause I'm having a baby. I think they start in either the end of May or early June, and then I'll jump in and do my stuff in July, after I give birth to a human," she told Collider. "It was funny, the reaction of some of the fans, when I announced my pregnancy. Everyone was like, 'But what does this mean for Season 2?!' Fear not, it's still happening!"
No release date has been announced yet, but it's safe to say that Season 2 likely won't air until 2020.
Time Travel — Season 1 ended with Diana and Matthew (Matthew Goode) going back in time. When the new episodes start, the characters will be in Elizabethan London. They'll look for a teacher to help Diana master her powers and continue their search for the Book of Life.
Present Problems — Don't think that means the show won't focus on the present. Time will move on even without Matthew and Diana. The synopsis teases trouble for everyone else:
"Diana's beloved aunts, Sarah and Em, must take shelter with notorious witchhunter Ysabeau de Clermont at her ancestral home, Sept-Tours. Meanwhile, in Oxford, Marcus and Miriam take on Matthew's mantle to protect daemons Nathaniel and Sophie, whose pregnancy is advancing. And Gerbert, Knox, Satu and Domenico are determined to hunt down every clue they can to Diana's and Matthew's disappearance, and the secrets their allies are keeping from them."
Famous Faces — Going into the past means that Diana and Matthew will get to run into some historical figures. Christopher Marlowe plays a large role in the second book, and Matthew's other famous friends include Walter Raleigh and Thomas Harriot.
There Will Be More — Don't worry about the future of "A Discovery of Witches." The show has already gotten the green light for Season 2 and Season 3. Author Deborah Harkness sounded optimistic about the show possibly going beyond the books.
"I think what will happen after [Season 3] will up to the actors and to the powers that be, and it will be about success and a will to go on," she told International Business Times last year. "I can certainly imagine lots of ways in which it can continue. The world keeps expanding with the new book ["Time's Convert," which came out in September]. I think it will be interesting to see what kind of added life television gives to it."
"A Discovery of Witches" Season 1 is streaming now on Sundance Now and Shudder. Watch it on TV on Sundays at 9 p.m. EDT on AMC and BBC America.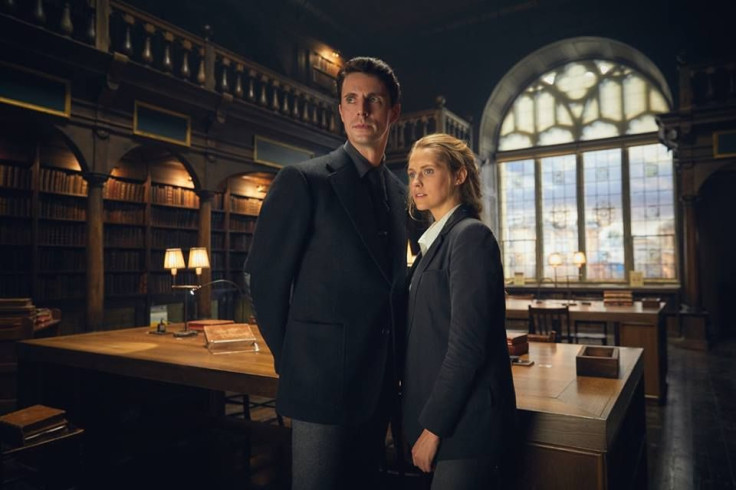 © Copyright IBTimes 2023. All rights reserved.