Dish Network-Fox News Dispute Heats Up: As Blackout Continues, Fed-Up Dish Customers Vow Cancellations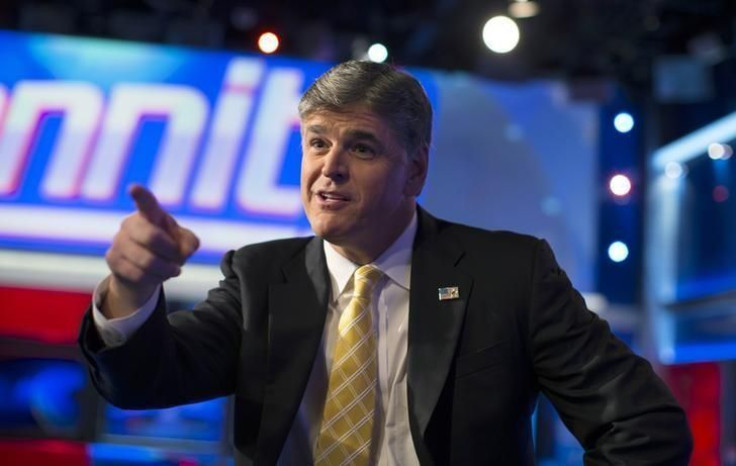 Forget the War on Christmas; Fox News viewers have declared a war on Dish Network, and this time Dish's famously ornery chairman, Charlie Ergen, may have met his match. Thousands of Dish subscribers are expressing outrage Monday after Fox News Channel and Fox Business went dark over the weekend -- the latest blackout in a series of irreconcilable carriage disputes for the satellite-TV service.
Vowing to drop Dish Network unless the matter is immediately resolved, viewers of the right-leaning cable channel are taking to social media, bombarding Dish Network's Facebook page with angry comments. Many are demanding the return of what they describe as their primary source of news. "I pay for service for one reason, and that is Fox News," one person wrote. "I could care less about the rest of the crap."
The two sides have been working to reach a new distribution agreement. On Monday, Dish Network stock was down 1.21 percent in midday trading to $71.75.
In standard carriage-dispute rhetoric, each side is publicly blaming the other for the blackout. Dish Network said Friday that Rupert Murdoch's 21st Century Fox Inc. -- which owns Fox News and Fox Business -- blocked access to the channels as it introduced new channels into the negotiation process that were not up for renewal.
"It's like we're about to close on a house and the realtor is trying to make us buy a new car as well," said Warren Schlichting, Dish Network's senior vice president of programming, said in a statement. "Fox blacked out two of its news channels, using them as leverage to triple rates on sports and entertainment channels that are not in this contract."
But Tim Carry, Fox News' executive vice president of distribution, said that's not how it happened.
"Fox News Channel did not disconnect Dish," Carry said in a statement. "[R]ather, Dish prematurely ceased distribution of Fox News in an attempt to intimidate and sway our negotiations. It is unfortunate that the millions of Fox News viewers on Dish were used as pawns by their provider. Hopefully they will vote with their hard earned money and seek another one of our other valued distributors immediately."
The dispute marks the first time in Fox News' 18-year history that it has been blocked out by a major pay TV provider. Some longtime subscribers accused Dish of being in breach of contract by blacking out one of the anchor channels on the basic-TV lineup. "Make a deal with Fox today," one Facebook user commented. "I don't know what my rights are, but I would never have signed up with Dish if it had not offered Fox News."
Dish has about 14 million subscribers, or about 14 percent of the pay-TV market. By now subscribers to the service are used to seeing popular channels go abruptly dark. Last month, CBS was blacked out for 12 hours after Dish and CBS Corp. failed to reach a new agreement. Even more dramatically, eight channels owned by Turner Broadcasting -- including CNN, the Cartoon Network and Turner Classic Movies -- disappeared from Dish for more than a month as those two companies bickered over programming costs. Despite criticism from viewers, Ergen remained defiant throughout the Turner dispute, calling the disappearance of the ratings-challenged CNN a "non-event."
Not so this time around. Fox News has more than twice the audience of CNN, and its viewers tend to be more loyal.
Regardless of where they get their news, many subscribers say they're just tired of getting caught in the middle of Dish Network's habitually contentious contract negotiations. "This will never end," one Facebook user complained. "TruTV, Fox, and what's tomorrow? I give up on Dish!"
Christopher Zara is a senior writer who covers media and culture. Got a news tip? Email me here. Follow me on Twitter @christopherzara.
© Copyright IBTimes 2023. All rights reserved.